Ryan Reynolds Reveals Why He And Blake Lively Named Their Daughter James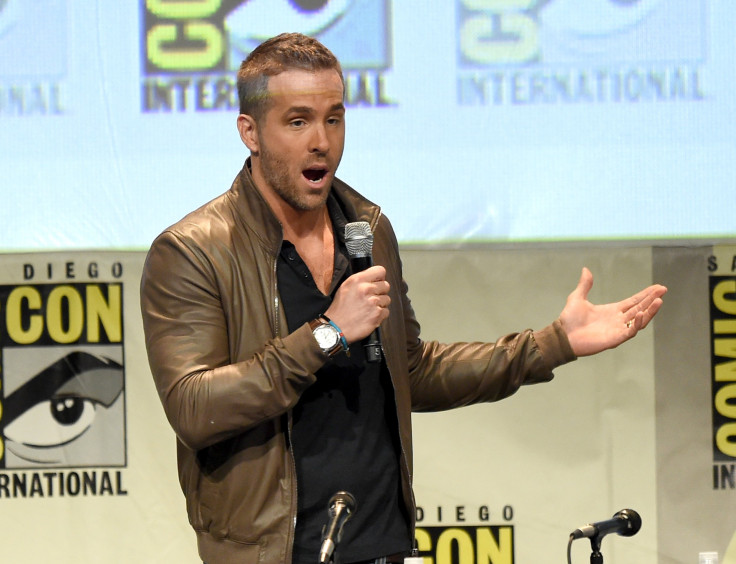 Ryan Reynolds doesn't want to be the typical Hollywood cliche, which is why he opted for a relatively conservative name for his first child. However, that didn't stop the press from wondering why he decided to go somewhat non-traditional with his daughter, baby James', name.
Admittedly, the name James is not traditionally bestowed upon females. However, the 39-year-old actor and his wife Blake Lively decided to choose the name in an effort to honor his late father, Jim Reynolds, who died in October of 2015 after a 20-year battle with Parkinson's disease, according to Us Weekly. Speaking on Good Morning Britain on Friday, the actor defended his decision to gender-bend the name a bit.
"My father passed away, but my daughter's named after him," he says in the video below. "In the spectrum of weird celebrity baby names, I don't really feel like we're breaking new ground here. I didn't call her Summer Squash Meadowlark."
The "Deadpool" star went on to joke that he toyed with the idea of naming his daughter all silent letters, with the pronunciation being just a breath noise. Although he has a natural gift for levity, the familiar name was likely a profound moment for the actor, who penned an emotional tribute to his dad in November of 2014. In it he told Time readers a story about growing up with his often strict father.
"Growing up my father was – at least in our eyes – the toughest man alive: a former cop, former boxer and full-time landmine," he wrote. "He worked tirelessly to provide for his family and in return, you were expected to do what he said, often before he said it."
James Reynolds was born on Dec. 16, 2014 to Reynolds Lively. While Reynolds honored his father by giving her the name, Lively went in a different direction. According to "The Hollywood Reporter, the fashion designer came out with a high-end diaper bag nine months after her daughter's birth. She named the $860 red leather bag "James Bag in Cognac."
© Copyright IBTimes 2023. All rights reserved.