Ryan Seacrest Responds To His Former Stylist's Sexual Abuse Allegations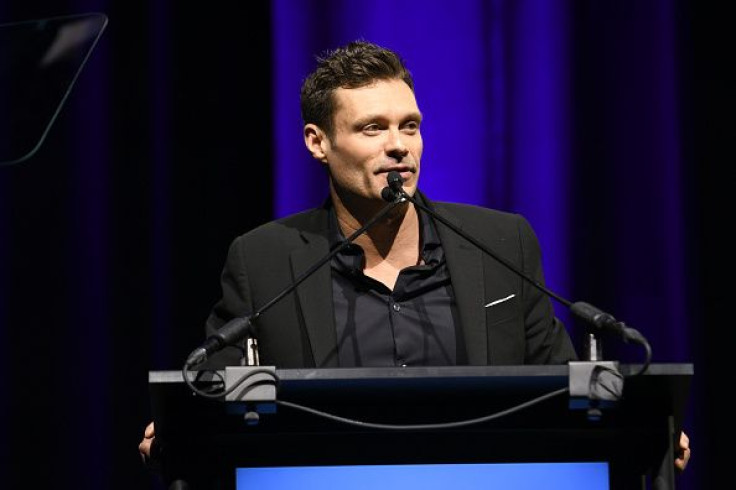 Ryan Seacrest recently responded to his former stylist's claims of sexual abuse against him.
"This person has accused me of horrible things offered, on multiple occasions, to withdraw her claims if I paid her millions of dollars. I refused. I don't want to accuse anyone of not telling the truth but in this case, I have no choice but to again deny the claims against me, remind people that I was recused of any wrongdoing, and put the matter to rest," he told USA Today.
Suzie Hardy, Seacrest's former stylist, claimed that Seacrest made multiple sexual advances at her. She also said that the "American Idol" host groped her vagina. While speaking with Variety, Hardy said that she had no idea how to deal with Seacrest at that time.
"I was battling finally being in a decent financial position to breathe and be a mom that I didn't have to be freaking out all the time, and then dealing with this infantile celebrity person who was testing me on every level and manipulating me and knew that I was a vulnerable person," she said.
Hardy's lawyer, Howard King, denied that his client is after Seacrest's money. King said that they never asked the radio host to pay them a single cent.
Earlier this week, Seacrest's attorney, Andrew Baum, expressed his disappointment at Variety for releasing Hardy's story even though it was believed that no one found enough evidence that Seacrest sexually abused her.
"It's upsetting to us that Variety is electing to run a 'story' about untrue allegations that were made against my client after they were told that the accuser threatened to make those false claims against him unless he paid her $15 million. At that time, the claimant threatened to issue a demonstrably false press statement unless she was paid," Baum said.
Seacrest also criticized the publication on Tuesday. "Much to my dismay, Variety didn't speak with me or bother to speak with other credible witnesses or even ask for any of the evidence that was obtained during the investigation when offered, all of which clearly challenged the veracity of the claims made against me," he said.
© Copyright IBTimes 2023. All rights reserved.