Salma Hayek Backs Hillary Clinton For President, Announces She Is A Member Of 'Latinos For Hillary'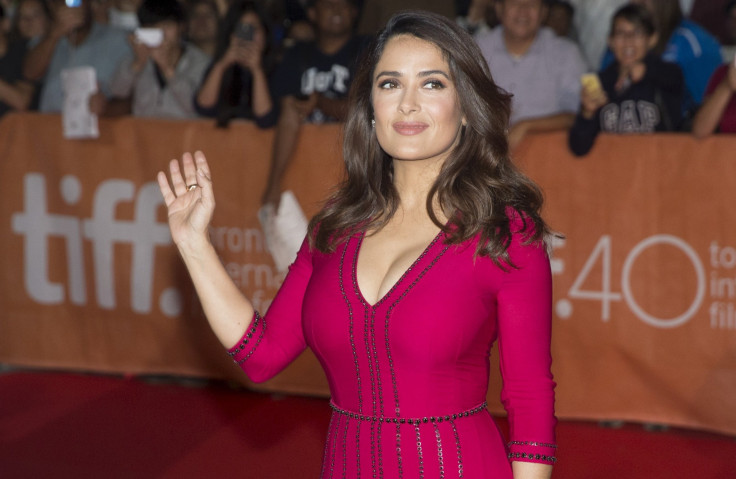 Award-winning actress Salma Hayek announced her support for Democratic presidential candidate Hillary Clinton and helped launch the campaign, "Latinos For Hillary." In a campaign email for Clinton, Hayek did not mask her distaste for current Republican front-runner Donald Trump, writing, "Es increíble that the leading candidate of the Republican Party has been irresponsibly campaigning, using unfounded and insulting accusations against the Latino community to win votes."
Clinton's campaign announced last Thursday that it planned to launch "Latinos For Hillary" with several events that were scheduled to roll out over the next several weeks, during Hispanic Heritage Month, which runs Sept. 15-Oct. 15, NBC News reported. Although Clinton's poll numbers have been sliding, she remains the Democratic front-runner, and a NBC/Wall Street Journal poll found 53 percent of Latinos view Clinton positively, with only 21 percent having a negative view of the politician, Latina.com reported.
"We are one of the largest, youngest, and fastest-growing groups in the United States of America," Hayek wrote. "We deserve a candidate who respects the contributions we have made to this country and understands how important it is that our community continues to thrive, all while treating us con dignidad y respeto."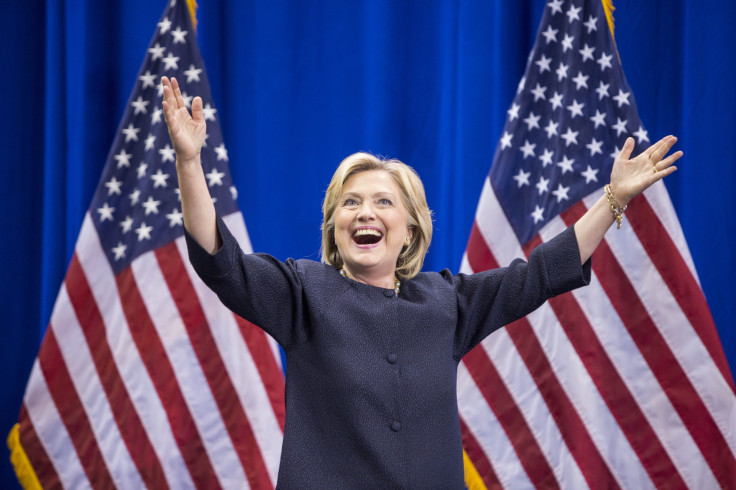 Clinton reportedly kicked off "Latinos For Hillary" with an interview with Telemundo's Maria Celeste Arraras in Miami on Friday, during which she committed to a 100-day timeline to review the current immigration system if elected president, Telemundo reported. The Democrat has also planned to speak at the Congressional Hispanic Conference Institute's annual awards gala Thursday and her first organizing event is expected to be Oct. 15 in San Antonio. Several Latino house parties have even been organized to coincide with the first Democratic debate Oct. 13, according to the campaign. Latino celebrities, elected officials and community leaders have reportedly enlisted to help with the campaign, and will begin announcing their public support for Clinton.
"Latino voters loved President [Bill] Clinton, loved [Hillary] as first lady and as secretary of state," said political strategist Lorena Chambers, NBC News reported. "All of her initiatives will reintroduce her as a presidential candidate and will expand her support above and beyond name recognition."
© Copyright IBTimes 2023. All rights reserved.
FOLLOW MORE IBT NEWS ON THE BELOW CHANNELS