Salmonella Outbreak Linked To Raw, Breaded Stuffed Chicken Sickens 17 People From 6 States
KEY POINTS
Eight among 17 people affected by a Salmonella outbreak had to be hospitalized
The outbreak has been linked to raw, frozen breaded stuffed chicken
People shouldn't use the microwave or air fryer to cook raw chicken, the CDC said
An ongoing Salmonella outbreak has so far affected 17 people from six states. The Centers for Disease Control and Prevention (CDC) is reminding the public to always thoroughly cook poultry products.
The outbreak has been linked to raw, frozen breaded stuffed chicken, the CDC said in a statement. As of June 2, 17 people from six states have fallen ill, eight of whom had to be hospitalized.
Based on the outbreak map, Illinois is the most affected state, having six reports of the illness. It is followed by Minnesota, which has reported four cases, and Indiana and New York with three and two cases, respectively. Arizona and Michigan, on the other hand, have one case each.
Whole-genome sequencing (WGS) revealed that the samples from sick people are genetically "closely related."
"This means that people in this outbreak likely got sick from the same source," the CDC said.
Local public health officers were able to interview 12 of the affected people about what they ate in the week before they got sick. According to 10 of them, they prepared and ate frozen, breaded stuffed chicken from different brands and stores.
The Minnesota Department of Agriculture collected samples of five frozen, raw stuffed breaded chicken products from the store where one of the people who got sick bought theirs from. Testing revealed the outbreak strain in two "Kirkwood's Chicken Cordon Bleu" samples.
According to the agency, such products are labeled as "raw" but "may not look raw" because they are breaded or browned. As such, it's important for people to look for the word "raw" or "uncooked" on the labels.
Such poultry products should be cooked properly and thoroughly to 165 degrees Fahrenheit, the CDC said, adding that people should not use a microwave or air fryer to cook raw chicken because these cooking methods don't always cook raw products thoroughly.
In the case of the outbreak, seven of the 12 people interviewed said that they had either undercooked, microwaved or air-fried the chicken.
To make sure that the chicken's thoroughly cooked, one can use a food thermometer to check if the center, surface and thickest parts of the product have reached the necessary temperature.
"Color is NOT a reliable indicator that poultry has been cooked to a temperature high enough to kill harmful bacteria," the CDC explained.
People should call their healthcare provider when they experience "severe" Salmonella symptoms, including diarrhea, a fever higher than 102 degrees Fahrenheit, bloody diarrhea, vomiting so much that one can no longer keep liquids down, diarrhea for three days or any signs of dehydration.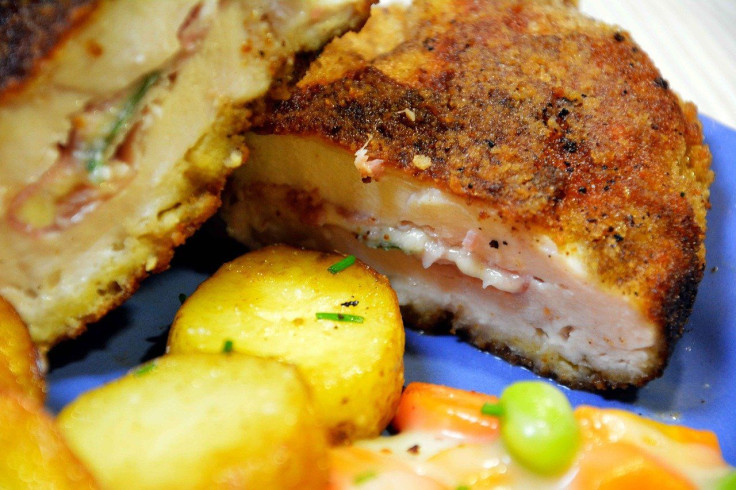 © Copyright IBTimes 2023. All rights reserved.