Sam Bankman-Fried, Inner Circle Allegedly Received $3.2B From Alameda Research And Other FTX Entities
KEY POINTS
Bankman-Fried reportedly received $2.2 billion worth of payments and loans from FTX affiliates
Former Alameda Research CEO Caroline Ellison allegedly received $6 million
FTX director of engineering Nishad Singh reportedly received $587 million
Sam Bankman-Fried, the disgraced founder and former CEO of the now-bankrupt crypto empire FTX, and five members of his inner circle allegedly received billions in payments and loans mainly from Alameda Research and other entities linked to FTX.
Four months following its spectacular collapse, FTX, like a present that keeps on giving, continues to unravel. This time, it does not only involve Bankman-Fried or SBF but also key employees believed to be a part of his inner circle, as revealed by FTX Debtors in the financial statements filed in the Delaware Bankruptcy Court.
The submitted financial statements filed in the bankruptcy court pointed out that approximately $3.2 billion worth of loans and payments were transferred to Bankman-Fried and his inner circle's personal bank accounts.
As per the statements, the majority of the funds came from the bankrupt crypto hedge fund Alameda Research, which Bankman-Fried also founded and was previously managed by his alleged former lover Caroline Ellison and others coming from companies affiliated with FTX.
John Ray III, the sitting CEO of FTX, and his team have been investigating missing funds from the company and its affiliates' coffers since their collapse, which is estimated to be around $8.9 billion. They are currently investigating the location of crypto and other assets that when recovered, can be returned to customers whose accounts were frozen after FTX and over 111 of its affiliates filed for Chapter 11 bankruptcy protection in November 2022.
Apparently, the lion's share of these funds went to Bankman-Fried, who allegedly received $2.2 billion.
The remaining part of the $3.2 billion went to his inner circle, with former FTX director of engineering Nishad Singh receiving $587 million, FTX co-founder Gary Wang getting $246 million, former co-CEO of FTX Digital Markets (FTX's Bahamian entity) Ryan Salame receiving $87 million, former co-CEO of Alameda Sam Trabucco getting $25 million and former Alameda Research CEO Ellison receiving $6 million.
The amounts reported did not include the more than $240 million used for other purchases, which include luxury properties in the Bahamas, political donations, charitable donations and "substantial transfers" to non-FTX subsidiaries, according to the financial statements.
It is believed that the current administrators of FTX are looking into the possibility of pursuing legal actions against the recipients alongside subsequent transferees. FTX administrators noted that their efforts are "expected to result in the further identification of assets, liabilities and transfers."
Bankman-Fried is currently out on a $250 million bail and is under house arrest at his parents' home in Palo Alto, California.
The FTX founder is set to have his first criminal trial in October this year.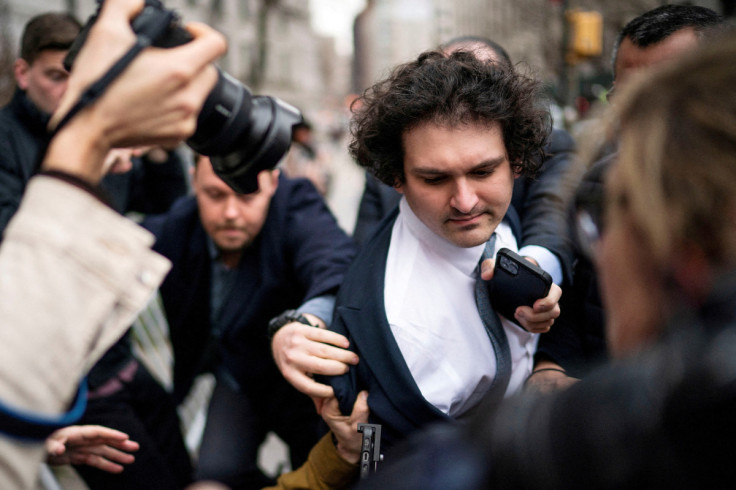 © Copyright IBTimes 2023. All rights reserved.