Sam Bankman-Fried's Alameda Research Mysteriously Receives $13M From Bitfinex And Other Sources
KEY POINTS
Alameda Research received $6 million in Tether and $2.5 million in Ether from Bitfinex's hot wallet
It also received approximately $4.6 million worth of USDC from an unknown source
The transfer of crypto assets to Alameda Research's wallet is reportedly part of the recovery funds related to the bankruptcy proceedings the hedge fund is currently undergoing
Alameda Research, the now-bankrupt crypto hedge fund founded by disgraced FTX founder Sam Bankman-Fried, has mysteriously received around $13 million worth of crypto assets from the cryptocurrency exchange platform Bitfinex and several other sources.
Alameda Research received $6 million in Tether and $2.5 million in Ether from Bitfinex's hot wallet as well as approximately $4.6 million worth of USDC from an unknown source, blockchain security company PeckShield revealed Thursday.
"$13M worth of cryptos have been transferred to Alameda consolidation-labeled address, including ~6M $USDT & 1,545 $ETH ($2.5M) from Bitfinex, ~4.6M $USDC from 0x7889," PeckShield noted in a tweet. "Wondering why Bitfinex transferred ~$8.5M worth of cryptos to Alameda consolidation address."
The transfer of crypto assets to Alameda Research's wallet is reportedly part of the recovery funds related to the bankruptcy proceedings the hedge fund is currently undergoing.
Bitfinex's spokesperson explained that the transfers were made in collaboration with liquidators to refund the remaining funds of the crypto hedge fund since Alameda Research had an account on Bitfinex.
"Alameda had an account on Bitfinex and Bitfinex is collaborating with the liquidators to return what's left," Bitfinex's spokesperson said.
Aside from the $13 million transfer, the wallet, which was created only a little over a month ago, has also completed multiple transactions over the past few days and now holds around $183 million in different stablecoins and $26 million in Ethereum.
Alameda Research, along with 130 other affiliated businesses, filed for bankruptcy in November 2022. Its then-CEO Caroline Ellison stepped down from her position soon after.
Ellison could have been sentenced to up to a 110-year prison term for her role in the FTX debacle, but with the plea deal she cut with the authorities, the Boston native and math whiz is not facing any criminal charges for now.
Her plea deal agreement with the Southern District of New York (SDNY), dated Dec. 18 and unsealed a few days later, revealed that she will only be prosecuted for criminal tax violations and can be released immediately after posting a $250,000 bail.
In the transcript of her plea hearing, Ellison apologized to FTX investors and disclosed that Bankman-Fried, her ex-lover and former boss, directed her to co-mingle funds starting in 2019.
Ellison said she was "truly sorry" for defrauding customers, investors and lenders and admitted that she knew what they did was "wrong."
In January, FTX and its sister company Alameda Research recovered over $5 billion in assets.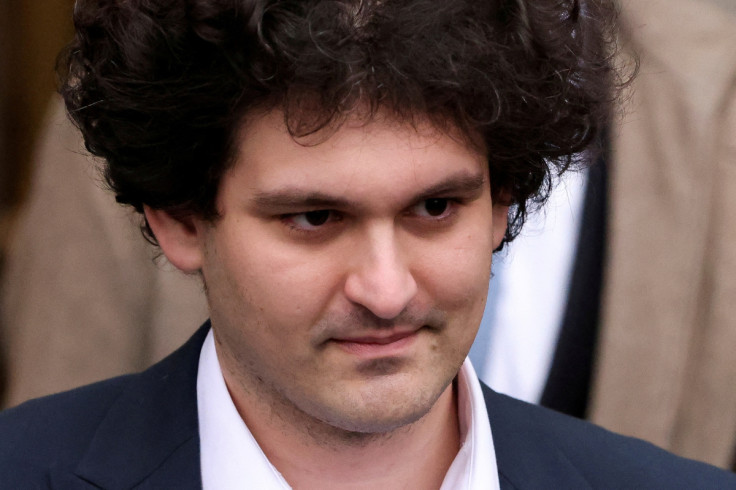 © Copyright IBTimes 2023. All rights reserved.