Samantha Markle Calls On Meghan Markle To 'Be The Bigger Person,' Reach Out To Family
KEY POINTS
Samantha Markle called on Prince Harry and Meghan Markle to be the compassionate people they claim to be
Meghan's estranged half-sister claimed the duchess should reach out to her family instead of allegedly silencing them
Samantha also called on Meghan to publicly apologize for the alleged "lies" and "hurtful things" she's said
Meghan Markle's estranged half-sister, Samantha Markle, said their family is open to resolving their conflict with the duchess.
The Duchess of Sussex has been estranged from her family for years. Her half-sister Samantha claimed she last spoke to the former actress when she landed her role on "Suits" back in 2011.
During a new interview with Daily Star from her home, the 57-year-old author called on Prince Harry and Meghan, who are both known for their passion for philanthropy, to reach out to the Markle family and try to resolve their feud instead of allegedly ignoring the problem.
"Harry and Megan are always saying people have a voice, and they should be heard. That includes your family," Samantha told the outlet. "...if you're a humanitarian, and you think your family should be heard, you don't disrespect your family, you don't ice them, you don't silence them."
She continued, "If you are a humanitarian and a compassionate person and all these things you claim to be, you listen to your family, and you try to think, 'What do we need to do to have a meeting of the minds? Let's resolve conflicts, let's be adults about this, and let's show that we are bigger people.'"
Samantha then called on Meghan and Prince Harry to "be the change you want to see in the world."
"If you want good change in the world where people are considerate and loving and they have open communication, then you have to [be a] role model ... and you have to be the bigger person," she added.
Meghan's strained relationship with her family has been well-documented in recent years, notably leading up to her and Prince Harry's 2018 wedding, when her father, Thomas Markle Sr., canceled his attendance at the ceremony at the last minute following a staged photo scandal.
Thomas also revealed the contents of a letter Meghan had sent him following her nuptials. The duchess' father and sister Samantha have since been openly critical of Meghan and Prince Harry.
Samantha claimed that the only way Meghan can "fix things" between her and their family is for the duchess to publicly apologize for the alleged "lies" and "hurtful things" she's said.
The duchess' half-sister added that she believes it would have taken Meghan "five minutes" to reach out, and it would have put her in "a favorable public light."
However, Samantha claimed that it's unlikely for Meghan and Prince Harry to make a full return to the U.K. following the couple's bombshell allegations during their March 2021 interview with Oprah Winfrey, including accusations of racism against an unnamed senior royal.
"Their actions against the royal family and the racial mudslinging that took place in the media was so hurtful and egregious that you can't take back the spoken word," she claimed.
Representatives for Markle have not responded to the outlet's request for comment as of writing.
Earlier this year, Samantha filed a defamation lawsuit against Meghan, alleging that the duchess made false statements about her during the former actress' interview with Winfrey.
Samantha accused Meghan of making up stories that she grew up in "virtual poverty" and claimed that the duchess lied about the most recent time they saw each other and when Samantha changed her last name back to Markle.
In response, Michael Kump, a lawyer for the Duchess of Sussex, called the lawsuit "baseless and absurd."
"We will give it the minimum attention necessary, which is all it deserves," the lawyer said in a statement to TMZ.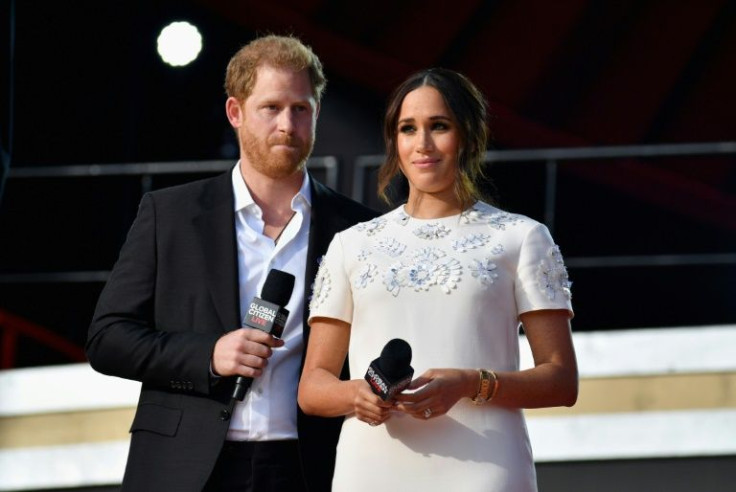 © Copyright IBTimes 2023. All rights reserved.