Sammy Hagar, Former Van Halen Member, Details Heartbreaking Last Call With Eddie Van Halen
KEY POINTS
Sammy Hagar said he is thankful he got to talk to Eddie Van Halen before his former bandmate died in October
Hagar said he wanted to bury the hatchet with the late musician
It was George Lopez who helped Hagar get in touch with Van Halen
Former Van Halen member Sammy Hagar has opened up about his heartbreaking last call with Eddie Van Halen before the musician's death in October.
Detailing his last conversation with Van Halen in an interview with Variety, the 73-year-old singer-songwriter said he is really grateful that he was able to reconnect with the late guitarist before his demise following a lengthy battle with cancer.
Hagar said that he felt awful after hearing the news of Van Halen's death and expressed gratitude toward God for allowing him to bury the hatchet with his former bandmate. He also noted that he wanted to reach out to him to finally find some closure.
"Poor Eddie, broke my heart, but thank God we connected before [he died]. I heard he was in bad shape and I wanted to reach out; I finally said, 'I'm just calling him," Hagar told Variety.
However, tracking down Van Halen proved difficult for Hagar because he did not have his number. He recalled calling Eddie's brother, his manager and all his close friends and telling them that he wants to be his "friend." However, no one helped him get in touch with the iconic guitarist.
"I was calling his brother, I was calling his manager, I was calling his friends, and I'd say, 'Hey, tell Ed, give him my phone number. Tell him if he ever wants to talk to me, I really, really want to talk it out, help him and see what I can do.' I [told them], 'I want to be his friend, I want to bury the hatchet,' but they never got it done," Variety quoted Hagar as saying.
It was George Lopez who eventually helped him get in touch with Van Halen and brought the pair together.
"George is a dear friend and he was Eddie's friend and he said, 'Sammy, Eddie's in bad shape, he loves you brother, you need to reach out.' I said, 'Give me his [explicit] number and I'll make sure I call him," Hagar added.
The musician finally got a chance to talk to Van Halen and say what he needed to say to him.
"I said, 'Why don't you respond? I've been reaching out', and Ed said, 'Why didn't you call me? Don't [explicit] call my brother, [explicit] call me!' And I said, 'I love you man,' and it was like, boom, we were good. It was a beautiful thing," Hagar said.
The singer also revealed that a Van Halen reunion tour was on the cards before Eddie passed away.
Hagar joined Van Halen in 1985 and was the band's lead singer for 11 years. He left the group after an internal dispute in 1996.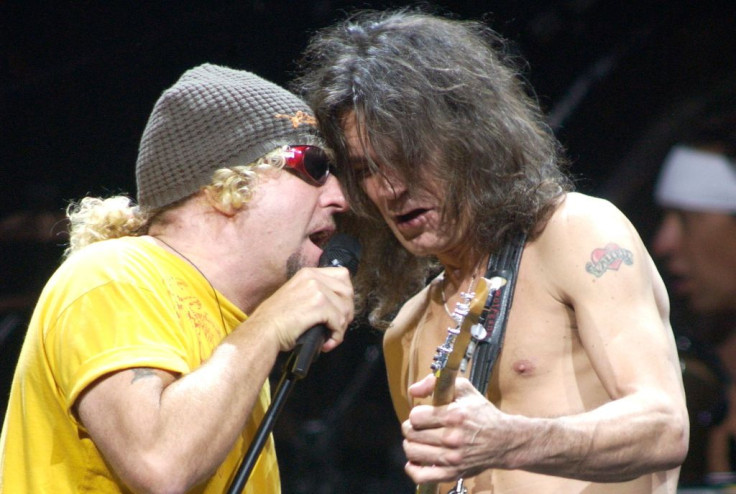 © Copyright IBTimes 2023. All rights reserved.
FOLLOW MORE IBT NEWS ON THE BELOW CHANNELS