Samsung Is Banking On These Cheap Smartphones To Regain Its Mojo In China, India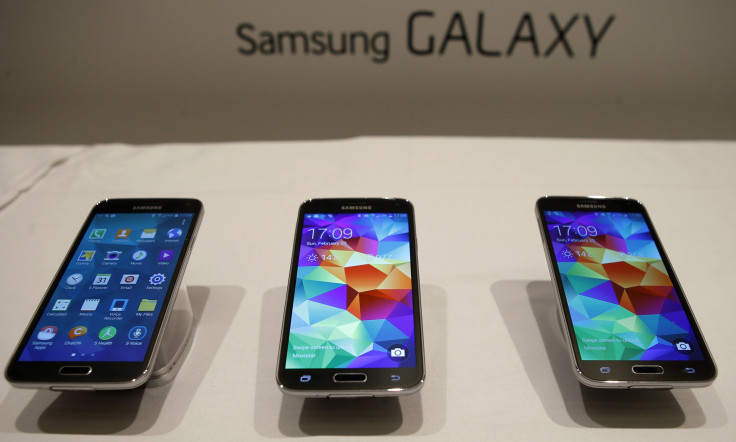 Samsung Electronics makes and sells over 130 different smartphones around the world. All have Android operating systems, touch screens, decent cameras and black plastic backs. Increasingly they're being subsumed into an environment of undifferentiated Android devices, and they're not flying off the shelves like they once were.
Once upon a time, the manufacturer had considerable market share in the mid-range to low-end market, offering smartphones to people that couldn't afford devices in the premium-priced Galaxy S and Galaxy Note lines. Now, consumers in a number of markets around the world are opting for alternatives much cheaper than those Samsung offers.
But if Samsung's dismal third-quarter results reveal anything it's that the manufacturer needs a new smartphone strategy. Part of that is a raft of new handsets in the pipeline which are coming into the market now but haven't yet hit Samsung's bottom line. Samsung said it plans to release three smartphones in India with prices below the 10,000 rupee ($165) threshold, which serves as a base for affordability in the developing market. Devices in a new A-series could include the Galaxy A3, Galaxy A5 and Galaxy A7; these devices may launch in November, and may be targeted toward emerging markets such as Brazil, which is poised as one of the markets on which manufacturers will focus in the coming year.
Reports indicate the A-series devices will be made of metal and could launch before the end of the year. Samsung executives have also indicated that the next device in the Samsung Galaxy S line will feature a new, still unknown, design material; the device will likely launch in the spring of 2015.
Analysts say manufacturers including Xiaomi are looking to expand to Brazil and other Latin and South American countries throughout 2015. "Where [Xiaomi] is going to be focused is where the appetites for smartphones are really in that low cost sector," said IDC analyst Ryan Reith. "The big markets are India, Brazil and Mexico. That's where you'll see it really start to put some investment."
The past year, Samsung has been dominated by domestic companies including the Chinese Xiaomi, Oppo and Gionee and the Indian Micromax and Karbonn, which offer devices between $100 and $200, while Samsung's affordable price range has been around $300. The shift became apparent when Xiaomi overtook Samsung as the top manufacturer in China; Micromax is now the top manufacturer in India. In addition, companies such as Motorola and Google have stepped into the affordable smartphone space with devices like the Moto E and programs like Android One. Overall, emerging markets pose the most growth for manufacturers as the high-end market has become stagnant.
But Samsung already has plans in place that it hopes will revive both its high-end, mid-range and low-end markets. The manufacturer's answer to the hundreds of identical phones was the Samsung Galaxy Note Edge smartphone, which features a curved-edge display on its right side. Samsung says consumers can expect more devices with curved and flexible displays in the coming months. The manufacturer expects its smartphone sales to increase in the fourth quarter while the volume of device shipments remains the same.
"We expect Samsung to work aggressively to retake business lost to Xiaomi and others in China," Jefferies analyst Sundeep Bajikar wrote in a note to clients.
Additionally, the recently launched Galaxy Note 4 and Galaxy Alpha smartphones include metal in their designs, a move that Samsung has resisted for some time. Previously, Samsung credited its use of polycarbonate plastic as the reason it was able to create a vast product line; however, consumers have become frustrated at paying premium prices for plastic phones.
Analysts say the Samsung Galaxy S5, which released in April, shipped about 12 million units between July and September and 18 million units between April and June. A lack of innovation in the Galaxy S5 is the likely reasons the device has not been well received. The Galaxy S5 features a plastic exterior and is not much different from previous Samsung devices such as the Galaxy Note 3 and Galaxy S4 in terms of design and hardware.
"The market thinks this is the worst profit they can expect from its mobile business, it won't go any lower from here as more product lineups are expected throughout this year into next year," said Daishin Securities Co. analyst Claire Kim.
© Copyright IBTimes 2022. All rights reserved.
FOLLOW MORE IBT NEWS ON THE BELOW CHANNELS