Samsung Eyeing InterDigital Bid for Patents to Hammer Apple: Report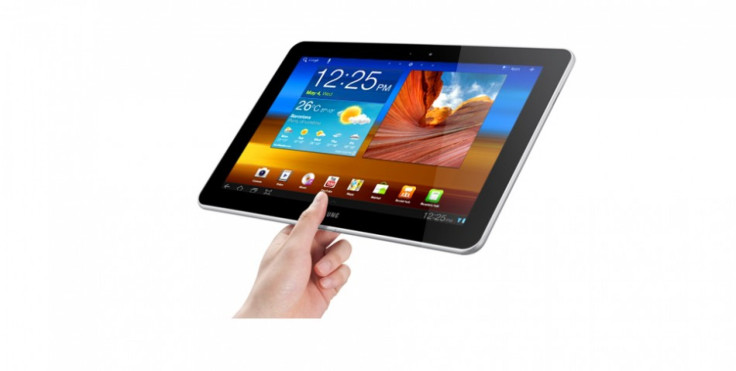 Samsung Electronics, the No. 2 mobile phone maker, could be eyeing a bid for InterDigital's 8,800 patents, Bloomberg reported. Rivals including Apple and Google had previously been reported as prospective bidders.
Bloomberg said the South Korean electronics giant had been approached by investment bankers for InterDigital, which hired Evercore Partners and Barclays Capital last month to explore a sale. The King of Prussia, Pennsylvania developer of wireless technologies could be worth $5 billion, analysts said.
Bankers solicit as many bidders as possible to obtain the highest price for the company on the block, which determines their fees. Meanwhile, any serious bidder would be required to sign non-disclosure and confidentiality agreements, which would allow it to examine the technology for sale.
InterDigital shares have gained more than 50% since the company announced the auction July 18. Shares rose 6% in mid-day Wednesday trading to $67.13, valuing the company at $3.02 billion. Any bidder would be expected to pay a premium.
Besides companies, patent portfolios of failed companies have proved extremely valuable. Patents from bankrupt Nortel Networks of Canada fetched $4.5 billion from Apple and Microsoft, while Google offered less. Other technology companies such as Eastman Kodak, which has more than 100 years' worth of patents, are said to be exploring similar sales.
Samsung and Apple have charged each other with various intellectual property infringements. On Tuesday, the U.S. International Trade Commission said an administrative law judge will be assigned to hear them soon. InterDigital last week charged Nokia, Huawei Technologies, FutureWei Technologies and ZTE with patent infringement. The ITC has not announced if it will hear the case.
Apple became the world's No. 1 smartphone supplier this year, researcher IHS reported Wednesday, followed by Samsung, Nokia of Finland and Research in Motion of Canada. Apple's second-quarter market share was 18.4% while Samsung followed with 17.8%.
Total shipments of smartphones this year could reach 478 million units, a 62% gain from 2010, IHS predicted.
© Copyright IBTimes 2023. All rights reserved.