Samsung Galaxy Buds+ Sporting Larger Battery, Leak Claims
KEY POINTS
Samsung is working on a new version of the Galaxy Buds
The new pair, Galaxy Buds+, won't feature noise cancellation
It will instead feature better sound quality and twice the battery life of its predecessor
Samsung's truly wireless stereo earbuds, the Galaxy Buds, have been considered as one of the best in the category despite not having advanced features such as active noise cancellation.
Consumer Reports hailed it as one of the best in its class, is better than Apple's AirPods, and listed it as among the best in line with offerings from big names in audio such as Bose, Sony, Jabra, Grado and Marshall.
Previous reports revealed that despite the recognition, Samsung is working on a new version of the Galaxy Buds called the Galaxy Buds+. Some believed that this new accessory will feature active noise cancellation, especially because the Korean tech giant's rival, Apple, released an AirPods model with the ANC feature, the AirPods Pro.
SamMobile, however, reported that according to its "reliable" sources, the Galaxy Buds+ won't feature ANC.
"Samsung has decided to skip the feature for its new wireless earbuds," SamMobile reported. "The company has made improvements to the overall sound quality, but the design isn't going to be all that different from the existing model."
No noise cancellation?
Those who were hoping to get a pair of Galaxy Buds with active noise cancellation might be disappointed at the news, but they shouldn't, and here's why:
Apple's original AirPods, with its old design, was indeed in dire need of noise cancellation features because it was unable to seal outside noise and chatter. The new AirPods Pro, on the other hand, is able to seal outside noise using noise cancellation technology and an in-ear design.
Samsung's Galaxy Buds, on the other hand, featured the in-ear design right from the start. This design helps reduce outside noise when listening to music or taking calls. By skipping ANC and instead improving the sound quality on the Galaxy Buds+, users can expect to get better sound reproduction minus the additional cost of getting a device with ANC.
Bigger battery, longer battery life
Instead of adding ANC, SamMobile's sources claimed that Samsung opted instead to equip the Galaxy Buds+ with a larger battery. The original model had a 58mAh battery that allowed it to last six hours on a single charge.
The Galaxy Buds+, on the other hand, will have an 85mAh battery that will allow it to last up to 12 hours on a single charge. This means users will be able to listen more and worry about charging less.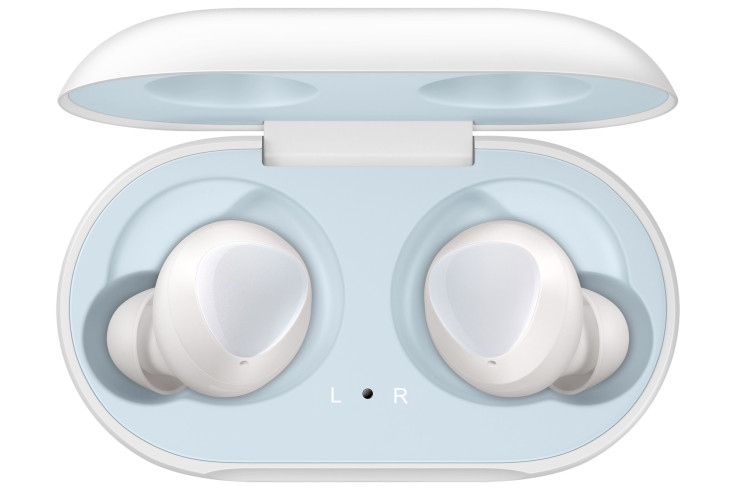 © Copyright IBTimes 2023. All rights reserved.
FOLLOW MORE IBT NEWS ON THE BELOW CHANNELS