Samsung Galaxy Note 8 Release Date Could Be In Mid-August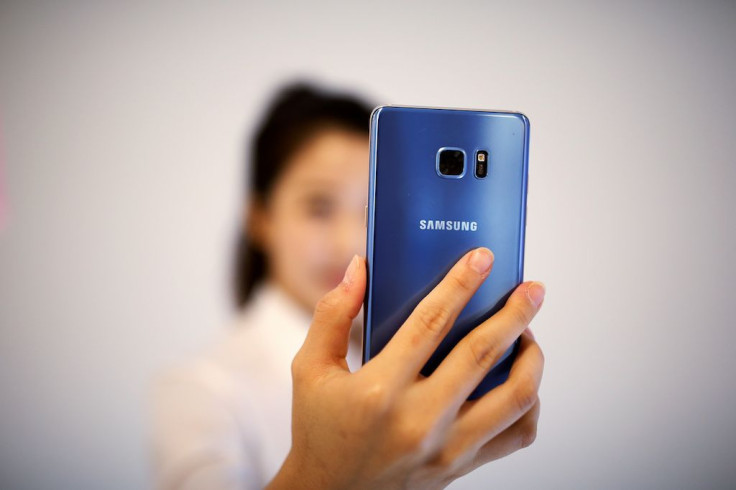 The Samsung Galaxy Note 8 could be announced during the third week of August if recent reports are to be believed. TechnoBuffalo reported details from an industry insider Monday but was unable to pinpoint a specific date. Much like Samsung's other flagship launches in recent years, the smartphone is expected to be unveiled in a standalone event in New York, rather than as a part of the IFA conference, which takes place in early-September.
Read: Samsung Galaxy Note 8 Expected Features, Including Edge-To-Edge Display
Samsung's prior two Galaxy Note smartphones also launched in the August timeframe. The Galaxy Note 5 was unveiled Aug. 13, 2015, and the Galaxy Note 7 Aug. 2, 2016. As per the rumor, the Galaxy Note 8 would likely be announced between Aug. 14 and 18. If true, the device could possibly be released to market anytime before the end of August. Samsung would likely want the Galaxy Note 8 available to consumers before the media the is consumed with news from IFA, which would quickly be followed by news of the 2017 iPhone launch. Apple's smartphone unveilings typically take place during the second week of September.
A mid-August launch is likely a calculated move on Samsung's part after the Galaxy Note 7 ended up in a catastrophic discontinuation. Reports have indicated that Samsung's early-August launch in efforts to get the Galaxy Note 7 to consumers before the iPhone 7 lead to design and production flaws that made the smartphone a hazard to users. Ultimately, the Galaxy Note 7 has been refurbished and will soon be re-released to markets including Korea, Latin America, and Europe, but the company still took a massive hit to its revenue due to the misstep.
Read: 4 Reasons Android O Won't Ship On Samsung Galaxy Note 8
While the Galaxy S8 has done well on the market so far in terms of sales and safety, pundits will still be observing the Galaxy Note 8 to see how it fairs. Samsung indicated early on it planned to continue the Galaxy Note line due to customer loyalty. Even after two recalls and an end-of-life software update, sent out by Samsung and mobile carriers, there are still at least 76,000 people still using the original Galaxy Note 7. Many of these users indicated they planned to keep using the 2016 phablet at least until the Galaxy Note 8 released.
Rumors suggest the Galaxy Note 8 may feature a 6.3-inch dual-edge display, a Qualcomm Snapdragon 836 chip, a 13-megapixel dual-lens camera system and Android 7.1.1 Nougat. Design-wise, the device may look very similar to the Galaxy S8, with an infinity display and a fingerprint scanner on the rear panel.
© Copyright IBTimes 2023. All rights reserved.