Samsung Galaxy S5 Release Date Set? March Unveiling In London Rumored For 2014 Flagship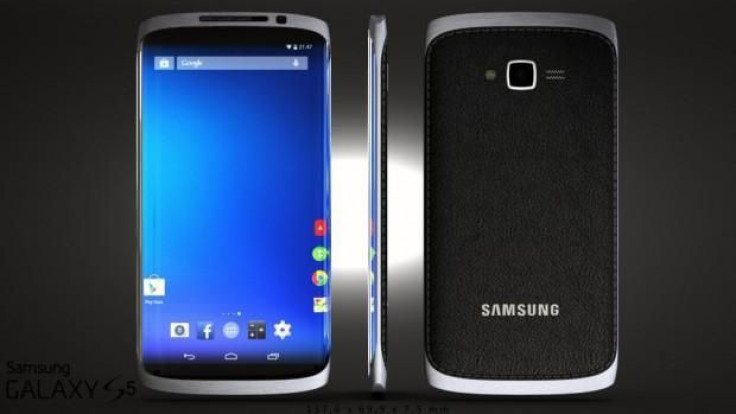 There have been many proposed release dates for the upcoming Samsung Galaxy S5, including a January unveiling and a February release; January mass production for a March or April release; and a February unveiling at the World Mobile Congress. Now murmurs indicate a new unveiling date for the Galaxy S5.
Most recently, an Italian freelance tech journalist by the name of Flavio claims a reliable source confirmed to him that the Samsung Galaxy S5 will be unveiled in mid-March in London. The journalist shared the news via Twitter on Sunday, which has sparked buzz among pundits and smartphone enthusiasts. Until now, many had accepted the possibility that the Galaxy S5 might be unveiled at WMC in February. With no word from Samsung, no release date is certain at the moment. The WMC unveiling was largely proposed due to the rumor that Samsung might be introducing a completely new flagship this year.
With the increasing popularity of the Galaxy S series, Samsung has unveiling the most recent flagships, such as the Galaxy S4 and Galaxy S3, at their own Unpacked events; separate from any larger trade shows. The Samsung Galaxy S4 was unveiled at an Unpacked event in New York City in mid-March of last year, while the Samsung Galaxy S3 was unveiled at an Unpacked event in London in May of 2012. Prior to that the Samsung Galaxy S2 was unveiled at WMC in 2011, which is likely what leads many to consider an unveiling at the trade show. However, with the Galaxy S series being such a prominent flagship on the market, it seems unlikely at this point that Samsung would stray from its dedicated unveilings.
Tech analyst Eldar Murtazin also proposes a March launch for the Galaxy S5, considering the schedule under which the Galaxy S4 launched. Rumors often suggest some sort of special launch for the upcoming Galaxy flagship -- such as an early release to make up for poor sales of the previous flagship, or a the launch of a unique features – but such a release has yet to come. In fact, a Samsung executive recently indicated that the manufacturer plans to "go back to the basics" with the Galaxy S5, with the device's focus being on its display and the feel of the cover. It increasingly appears as if there's no reason to expect a Galaxy S5 unveiling that is out of the ordinary.
Do you believe the Samsung Galaxy S5 will see a March unveiling in London? Let us know in the comments below.
Follow me on Twitter @FionnaatIBT.
© Copyright IBTimes 2023. All rights reserved.