Samsung Galaxy S7, Galaxy S6 Price Discounted By $150 On Walmart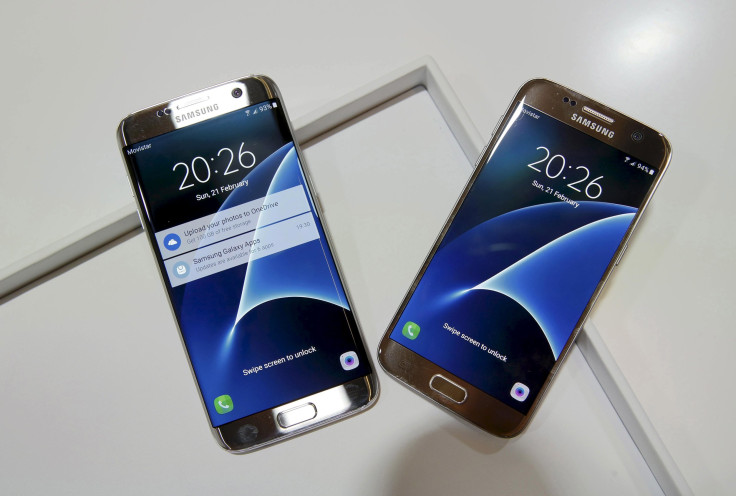 The newly launched Samsung Galaxy S7 is now available with Walmart with a price cut of $150 through its "Rollback promotion" offer. The retailer is also providing the same discount on Samsung Galaxy S6.
CNN has reported that the $150 discount from Walmart on Samsung Galaxy S7 and Galaxy S6 smartphones can be only availed through its retail outlets. Also, the deal requires users to sign up a contract with any of the U.S. carriers such as AT&T, Verizon Wireless and Sprint. The offer is not available for T-Mobile customers.
After purchasing the smartphone through an installment plan from the aforementioned U.S. carriers, the $150 discount will be provided as credit that will show up in the monthly bill of the user. This promotional offer will come to an end on June 30.
The Samsung Galaxy S6 is the flagship smartphone from the previous year. It features a 5.1-inh Super AMOLED screen that supports Quad HD resolution of 2560 x 1440 pixels. The Samsung Galaxy S7 also features a same sized screen that supports Quad HD resolution.
The Galaxy S6 is driven by Exynos 7420 SoC that is supported by 3 GB of RAM. Its successor is available two CPU variants of Exynos 8890 and Snapdragon 820. Both the editions are supported by 4 GB of RAM. Both the models come in native storage versions of 32 GB and 64 GB. The Galaxy S7 features a microSD slot, but the feature is absent on the Galaxy S6.
The Galaxy S6 feature a non-removable battery of 2550 mAh capacity. The Samsung Galaxy S7 is powered by 3,000 mAh battery that supports features like fast charging and wireless charging. Unlike predecessor models, the Galaxy S6 was launched with a new premium design that features glass panels on front and rear side. It also features a metallic frame that runs across its edges. The Samsung Galaxy S7 also features a similar chassis.
© Copyright IBTimes 2023. All rights reserved.