Samsung Galaxy S8+ vs. iPhone 7: Which Has Better Battery Life?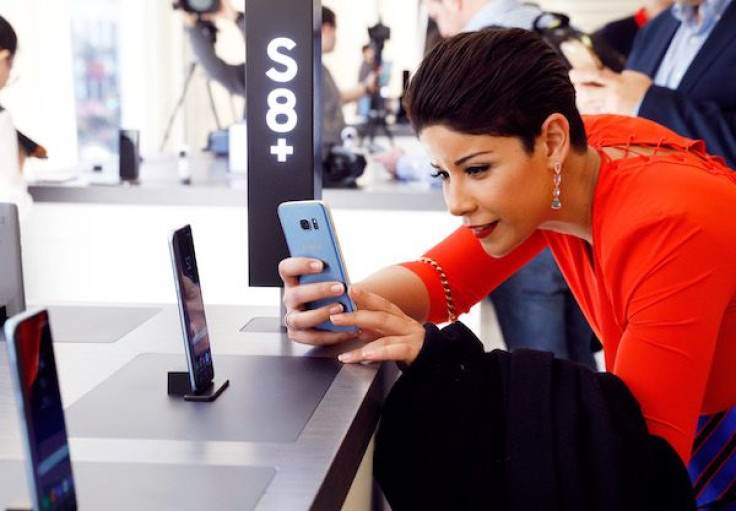 After a test was conducted to determine the longevity of the Samsung Galaxy S8+ battery, we now know that the handset has better battery life than last year's iPhone 7. However, the Galaxy S8's bigger brother still failed to beat Apple's iPhone 7 Plus phablet.
On Tuesday, PhoneArena published the result of the test it conducted to determine the battery life of the Galaxy S8+. Late last month, the device was unveiled to the public as a large Android smartphone with a 6.2-inch Infinity Display, a Snapdragon 835/Exynos 8895 CPU and a 3,500mAh battery. Given the large screen of the device, many were curious whether the device could last long knowing that its battery is a tad small for its size.
PhoneArena got the chance to test the Exynos 8895 variant recently. It set the phone to 200 nits of brightness and conducted its standard test for battery life. The device lasted for exactly 8 hours, which the site rated as Excellent. "Despite fears that a 3,500mAh cell might not be sufficient to guarantee a solid battery showing, we see that Samsung has managed to do quite well," the site remarked in its report.
READ: Apple could delay launch of next-generation iPhones
Given its 8-hour battery life, the Galaxy S8+ beat Apple's iPhone 7, which is said to last for 7 hours and 46 minutes. It also bested other phones, including the Galaxy S7 (6 hours and 37 minutes), Galaxy S7 edge (7 hours and 18 minutes), Google's Pixel XL (7 hours and 19 minutes), the OnePlus 3T (5 hours and 41 minutes) and the Huawei P10 (7 hours and 42 minutes).
Unfortunately, the new Samsung device failed to beat Apple's iPhone 7 Plus that lasted 9 hours and 5 minutes in PhoneArena's standard test. This is in spite the fact that the Apple phablet houses a smaller 2,900mAh battery. Nevertheless, it did beat the iPhone 7 Plus in the recharging test. Samsung's new monster phone requires 1 hour and 40 minutes to charge from 0 to 100 percent, while the iPhone 7 Plus needs more than 3 hours to replenish its battery from 0.
© Copyright IBTimes 2023. All rights reserved.
FOLLOW MORE IBT NEWS ON THE BELOW CHANNELS