Samsung Housecleaning: These Smartphones Will Most Likely Get The Axe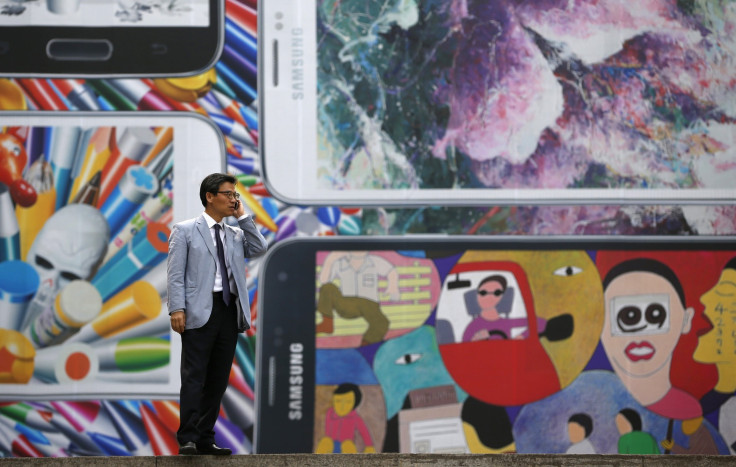 Samsung Electronics Co.'s tendency to flood the market with devices, with one model often barely distinguishable from the next, contributed to its downfall in 2014. Now, the Korean manufacturer is looking to pare its product portfolio by 30 percent in hopes of rejuvenating consumer interest in its smartphones in the coming year.
Samsung says it will get rid of less-popular devices and put more focus on its best-sellers. New product lines and branding could help clarify exactly which of Samsung's products are high-end, which are midrange and which are low-end, as opposed to having a host of devices with no particular category.
"We're all aware of the flagship devices, but if you dig deeper, [Samsung] may have five or six variants of similar mid-range devices," said IHS senior analyst Wayne Lam. "The thought process behind the paring down is to get more economy of scale, so that Samsung isn't burning up R&D dollars to every niche that the clients want."
Lesser-known spinoffs of its flagships, like the truncated Galaxy S mini smartphone, the rugged and waterproof Galaxy S Active smartphone, and the camera-focused Galaxy S Zoom smartphone, may be among the devices cut from Samsung's portfolio, according to Lam.
Samsung had hoped that catering to specific interests might draw niche crowds to these phones. A person not in love with the size of the flagship might choose the Mini version. A consumer who doesn't want to break their phone in the middle of an adventure might choose the active version. And someone interested in a more powerful camera might choose the Zoom version. But those devices usually have designs similar to the Galaxy S flagships and diminished hardware specifications, making them unremarkable overall. They're also not marketed as heavily as Samsung's flagships.
Samsung may have at least three new lines of smartphones planned for the coming year. The Galaxy A line has already launched with the A3 and A5 smartphones, with an A7 reportedly on the way. There is also word of a Galaxy E line and a Galaxy F line to launch in the future, in addition to the Samsung Galaxy S6 flagship device expected to arrive in March. The Galaxy S line has long been known as Samsung's most premium, while the Galaxy A line is known as midrange. The still-unreleased Galaxy E line is also expected to include midrange phones.
"If [Samsung] can come up with a way to make more cohesive product lines -- make it very clear to the consumer, this is the high end, this is the mid-tier, this is the low end. That would simplify and rationalize the product lines and reduce its numbers," Lam said in early December.
Samsung has noted it plans to implement more metal designs and flexible display technology in its devices to help it compete in the extremely saturated smartphone market in 2015.
But one device rumored to be on its way may not release after all. Tech publication SamMobile reported Wednesday that the Galaxy S6 Edge model, which was expected to launch with a "dual-edged" display that curves around both sides of the phone, is not in Samsung's pipeline.
The device purportedly advances the design concept of the Samsung Galaxy Note Edge, which features a screen that curves around the right edge of the phone. But sources told the website there's a possible Galaxy S6 variant whose prototype does not include a curved display.
© Copyright IBTimes 2023. All rights reserved.
FOLLOW MORE IBT NEWS ON THE BELOW CHANNELS