Samsung May Lag Behind China Rivals In 5G Growth
KEY POINTS
Samsung's 5G growth is stunted due to the COVID-19 outbreak
Chinese companies are showing signs of resuming their 5G growth
It won't be over until the outbreak is quelled and controlled
Samsung and the whole South Korean tech industry have been experiencing rapid 5G growth prior to the coronavirus outbreak this year. However, Chinese companies are already gearing up for the release of new 5G advances ahead of them. Meanwhile, Samsung is barely showing any sign of recovering its pace.
Samsung's flagship 5G smartphone, the Galaxy S20, is not doing as well as expected, Reuters reported. The S20 has not experienced the massive demand of its predecessors, even though it was just released last February. As of now, the smartphone's price has been slashed at least 30 percent from its original release.
Meanwhile, Chinese companies are already recovering from the outbreak's effects on their business and are planning to resume regular operations soon. Chinese smartphone company Xiaomi is planning to release its own 5G smartphone soon, a sign of the region's growth in 5G technology.
Prior to the outbreak, Huawei had tirelessly been trying to sell its 5G technology to other countries. However, the U.S. government had actively warned its allies for potential cybersecurity breaches through the Chinese company's technology.
As of now, South Korea is still in the middle of controlling the COVID-19 outbreak in the country. With the quarantine procedures still in place, many businesses have suspended their operations to prevent its spread and even temporarily shut down factories if any cases are reported in the area. Companies have yet to announce any major steps to resume operations and are instead putting funding and efforts into quelling the growth of the virus in their area.
Until the outbreak is sorted and controlled, Samsung and the rest of South Korean tech industry may not continue to enforce its 5G lead not only among its Chinese rivals but in the whole world.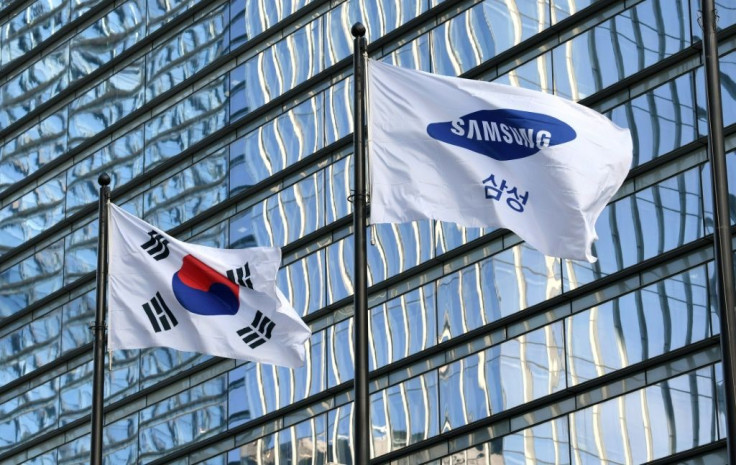 © Copyright IBTimes 2023. All rights reserved.