San Bernardino Victim Receives Anti-Semitic Facebook Threat One Day Before Shooting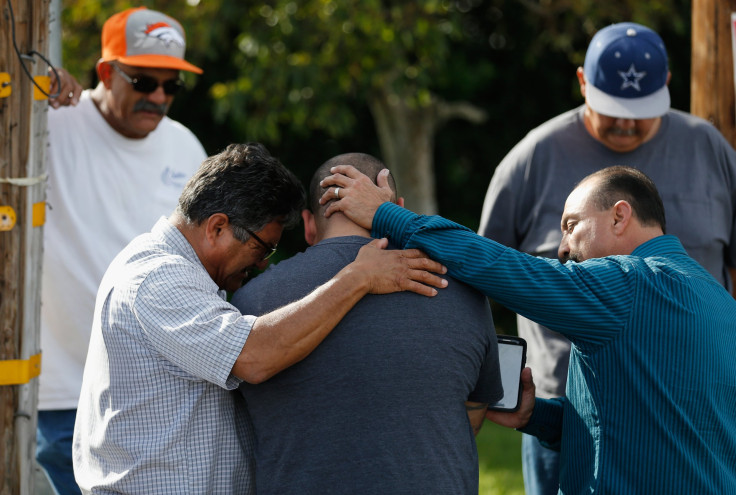 One of the victims of the San Bernardino shooting Wednesday that left 14 people dead received an anti-Semitic Facebook message that appeared to threaten his life just one day before he was killed in the attack at Inland Regional Center. Nicholas Thalasinos, 52, who identified himself on his Facebook as a Messianic Jew, posted about a man who contacted him to call the Jewish people "criminals and cowards" and told him "you will die and never see Israel as [a] country."
Thalasinos, a colleague of suspected gunman Syed Farook, noted the Internet troll's factual mistake -- Israel has been recognized as a state since 1948 -- and expressed outrage at the message.
"You will never sucsseed to make a country for Jews, because you are criminals and cowards, you are juste using usa and Europe to fight for you, soon you'll get your ass kicked , you will die and never see Israel as country believe me never," the message read, according to Thalasinos. The man who wrote the message went by the name Med Ali Zarouk, he said.
In the post, Thalasinos told Facebook friends it was not the first time that he had received a message attacking his religious beliefs. "this ISN'T the person I mentioned EARLIER. That was way WORSE," he wrote.
The Tuesday message appears to be the last public Facebook post shared from his account before the shooting.
Thalasinos worked as an environmental health specialist for San Bernardino County and was killed at the Inland Regional Center shooting, the Los Angeles Times reported. A friend, Ed Beck, remembered him as "outpoken in conservative politics."
His wife, Jennifer Thalasinos, told the New York Times he wore traditional Jewish tassels and identified as politically conservative. She confirmed he was a Messianic Jew -- a religion incorporating Christian and Jewish elements.
"My husband was very outspoken about ISIS and all of these radicalized Muslims," she said. "If he would've thought that somebody in his office was like that, he would've said something."
Friends took to social media after learning of the news to share prayers for him and his wife. "You were such a fighter and such a Zionist, loving the Jewish people as your own," wrote one friend, Marlene Malachi, on his Facebook page.
Others resurfaced his Facebook post from the day before as they shared their condolences. "He was never afraid to speak out," Linda Atkinson said.
Victims were attacked during a holiday party held at the Inland Regional Center. All 14 victims killed were to be identified Thursday, police said. Farook and his wife, Tashfeen Malik, were identified Wednesday as the two suspected shooters.
© Copyright IBTimes 2023. All rights reserved.