San Francisco Police Fatally Shoot Black Woman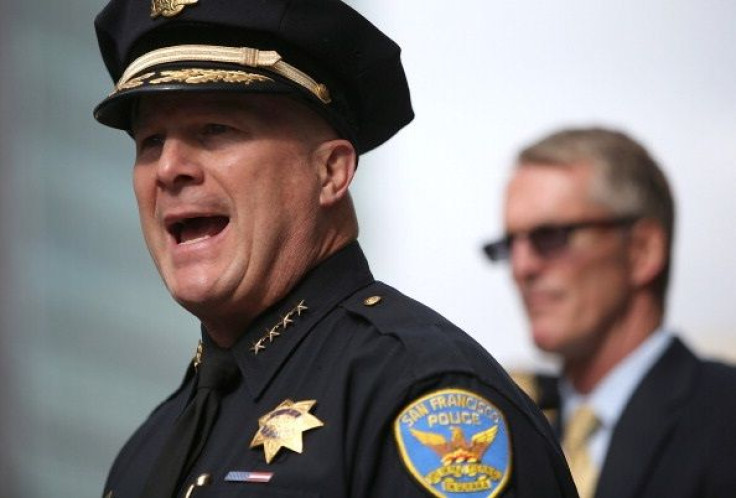 A black woman was fatally shot on Thursday by a San Francisco police officer checking on a stolen vehicle, marking another killing for a department faced with public outrage over fatal police shootings and a federal review.
San Francisco Police Chief Greg Suhr told reporters that around 9:45 a.m. local time two officers approached the 27-year-old woman as she sat in a car that was identified as stolen. Neither the woman nor the officers have been identified.
The woman tried to drive off, crashing into another vehicle fewer than 100 feet away. She was shot by one of the officers, a sergeant, after refusing to comply with their orders, Suhr said. She was fatally wounded and later died at an area hospital.
Suhr said the officers have not been interviewed.
The use of lethal force by U.S. police, especially by white officers against African-Americans and other minorities, has been the focus of nationwide protests.
Thursday's shooting occurred in the Bayview neighborhood, where in December police fatally shot a black man who was a suspect in a stabbing. Police said then that 26-year-old Mario Woods, whose family has sued the city, was holding a knife and refused to drop it.
Bystander video of Woods' shooting, which went viral after being published online, showed him being shot dead in a hail of gunfire by officers and the city's public defender called the shooting unnecessary.
Suhr said the U.S. Department of Justice was investigating Thursday's shooting. The city and the Justice Department in the wake of the Woods shooting and mounting protests launched a collaborative review of the department in February, which critics said fell short of a civil rights investigation.
Several high-ranking San Francisco politicians have recently called for Suhr to be replaced. But San Francisco Mayor Ed Lee has remained supportive.
The San Francisco Chronicle reported on Thursday that Mayor Lee, asked at an event whether he would replace Suhr, said he has to "hold the chief accountable for everything the officers do in every circumstance."
The Mayor's office did not immediately respond to a request for comment.
Local activist and rapper Equipto, who recently led a hunger strike against the department, reiterated his call for Suhr's ouster after Thursday's shooting.
"You're kidding me... Another murder by @SFPD this morning.?!?" he said on Twitter. "FIRE CHIEF SUHR.!!!!!!!!!!!"
© Copyright Thomson Reuters 2022. All rights reserved.
FOLLOW MORE IBT NEWS ON THE BELOW CHANNELS