Sarah Ferguson Calls Ex-Husband Prince Andrew 'Family' After Royal Ascot Reunion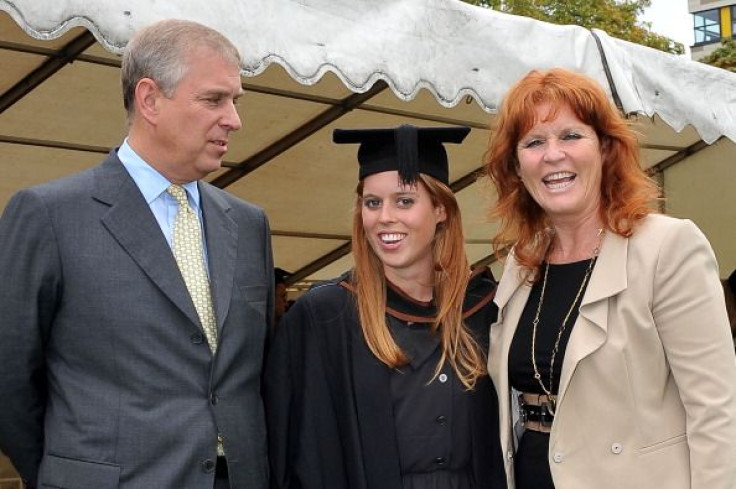 Sarah Ferguson still considers ex-husband Prince Andrew her family.
According to Francesca Specter, a lifestyle reporter at Daily Express, Ferguson called her ex-husband "family" on social media after their "flirty" reunion. On Friday, the Duke and Duchess of York reunited at Ascot Day where they were seen laughing with their daughter, Princess Beatrice.
Ferguson took to Instagram and shared a snap of her with her ex-husband and daughter. "Great day with my family @ascotracecourse @hrhthedukeofyork #Beatrice @princesseugenie #royalascot #racing," Ferguson wrote in the caption.
A number of their fans supported Prince Andrew and Ferguson's reunion. In fact, many of them wanted to see the exes to get back together.
"The body language is Magic you two should get back together and be a proper family," wowbambi68 commented on the photo.
"So nice to see you openly back in the fold!! If you love each other then be together and happy.....lovely family," aimeeb63p added.
"You should get remarried," another one wrote.
"Get back together guys!!!! Love you Sarah!" another user agreed.
According to body language expert Judi James, Ferguson and Prince Andrew were like a "flirty couple" on their recent reunion. The Duke of York was less flirty, but he was visibly enjoying the moment with his ex-wife.
"They might be divorced but Fergie and Andrew's body language signals as they chat together here suggest a flirty couple on their first date. Fergie's face-watching eye contact is flattering and her open-mouthed smile suggests genuine delight and approval as she watches her ex," James said.
"The one arm barrier signal hints at coyness but it's not nearly as coy as the one raised heel, which is quite a bashful first signal. Andrew might be less open about his feelings here but those narrowed eyes and slightly rounded cheeks suggest he's quite happy with the attention," the expert added.
On the said sighting, Ferguson was also spotted with Queen Elizabeth II at the royal box. It was reportedly the first time in years for the Duchess of York to set foot at the place in the presence of the Queen. Although Ferguson has been attending the event in the last four years, she has kept a respectable distance from the monarch.
© Copyright IBTimes 2023. All rights reserved.