Sarah Ferguson Caught Doing This 'Unusual' Thing During Prince Andrew Royal Wedding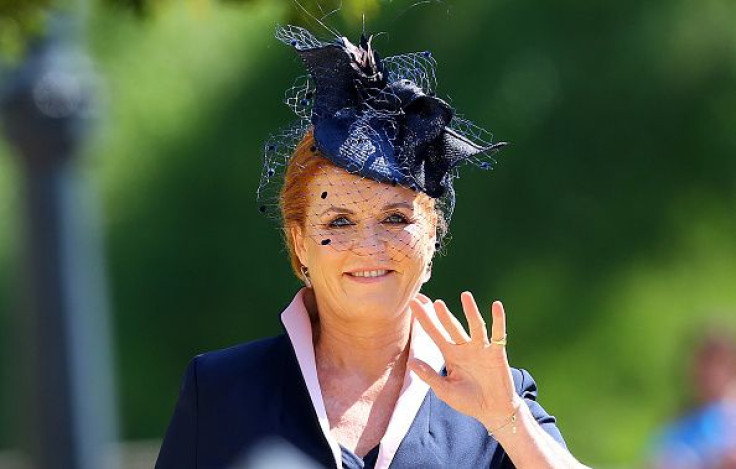 Sarah Ferguson reportedly did an unusual thing during her wedding to Prince Andrew years ago that went unnoticed.
In an unearthed footage from the royal nuptials, the mom of two seemingly winked at Prince Andrew while they were exchanging vows. In the clip, Ferguson was telling her then-husband that she will obey him when she looked into his eyes and winked.
Lauren O'Callaghan, a journalist for Express, said that the moment was very brief and hard to see because Ferguson was still wearing a veil at that time. But in 1986, various publications like that Los Angeles Times already mentioned it in their coverage of the royal wedding.
"Some spectators said they saw her wink at Andrew beneath the veil as she vowed to 'obey' her husband," the publication noted.
But even though Ferguson never confirmed or denied if she ever winked at Prince Andrew while they were exchanging vows, the reports were supported by the move she did outside of the church.
Princess Beatrice and Princess Eugenie's mom was once again seen winking at someone sitting on the left side of the church. It is unclear who she saw that time, but that side was reserved for Ferguson's family and friends.
In related news, Ferguson will once again make headlines, but this time it will be at Princess Eugenie and Jack Brooksbank's nuptials. Simon Osborne, a journalist for Express, claimed that Ferguson and Prince Philip's rumored feud is causing the members of the royal family to worry.
Prince Philip, the grandfather of Princess Eugenie, is expected to attend her wedding on Oct. 12. Since Ferguson is Princess Eugenie's mom, she will also be there. Ferguson is also expected to sit on the front row of the church where the other members of the royal family will also be seated.
But a source said that Prince Philip doesn't like to be in the same room as Ferguson, and he most definitely doesn't like to be on the same row as her.
"He just can't bring himself to forgive her for some of the outrageous things she has done," the source said.
© Copyright IBTimes 2023. All rights reserved.