Sarah Ferguson To 'Give Away' Two 'Children' This Year?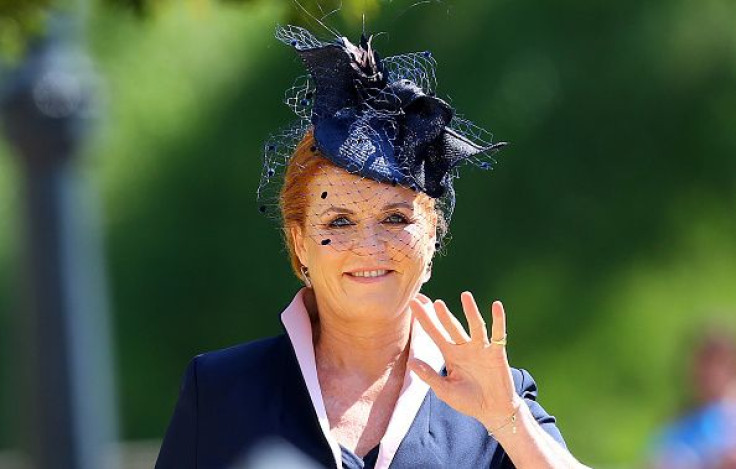 Sarah Ferguson just said that she will be giving away two of her children this year.
On Oct. 12, Princess Eugenie will tie the knot with Jack Brooksbank so the Duchess of York is referring to her youngest child as one of the children that she will be giving away. But Princess Beatrice is not engaged so it's impossible for her to tie the knot before the year ends.
Ferguson is actually referring to the merging of Children in Crisis and Street Child. The latter is a charity that is aimed at giving children access to education. The merging has led Prince Andrew's ex-wife to compare it with Princess Eugenie's royal wedding.
"Children in Crisis is merging with Street Child, a charity which the Evening Standard has brilliantly supported. I met Tom Dannatt and his team at Street Child and we had so much in common with them. I see it a bit like Eugenie getting married later this year. She's 28, and when your children get to that age, you let them do their thing," she said (via Express).
In the past, Ferguson has referred to Children in Crisis as her third child since she has been involved with it since Princess Eugenie was three years old. The mom of two also said that working with Children in Crisis has helped her become a better mother to her daughters.
"It has certainly made me a better mother to my daughters Beatrice and Eugenie, giving me a sense of perspective, and allowing me to encourage them to use the platform they have to get involved in charitable work. It has probably saved my life, too, by giving me purpose through the hard times. As my grandmother always said, 'When you feel bad about yourself, go out there and do something for somebody else,'" she said.
Meanwhile, Ferguson is expected to make her royal comeback at Princess Eugenie's nuptials on Friday. The event will be the first time for the Duchess of York to sit front row during a royal wedding. She may also be reunited with Prince Philip at the gathering.
© Copyright IBTimes 2023. All rights reserved.