Sarah Ferguson 'Brushes Up Image' Ahead Of Eugenie's Wedding By Doing This
Sarah Ferguson is brushing up her image ahead of Princess Eugenie's wedding by rehiring her former PR Kate Waddington.
Adam Helliker, a journalist for Express, revealed that Waddington has agreed to work with Ferguson again as her informal adviser eight years after she left the Duchess of York due to alleged unpaid fees.
The 52-year-old image consultant has been made the director of Ginger & Moss, a company set up by Ferguson to explore business opportunities and to sell British flavored tea in America.
"She is helping the Duchess out on a few things; they go back a long way. Despite reports at the time, they parted amicably. Now she's happy to help Sarah in her new endeavors," a friend close to Ferguson told Helliker.
Waddington worked for Ferguson for 15 years before cutting ties with her due to some issues.
"For two decades, she has known Sarah, Kate had acted as her confidante and adviser. She felt this sting with the bogus businessman was a humiliation too far. She was deeply upset; all her good work had been destroyed by her client's poor judgment," a senior royal aide said.
After Waddington left Ferguson, the mom of two teamed up with Bell Pottinger, the PR giant founded by Margaret Thatcher's close adviser Lord Bell. The firm went downhill last year after it was accused of playing racial animosity in South America, as well as for allegedly spinning some fake news.
"It is positive that Kate is back helping Sarah with advice, particularly at a time of heightened exposure around Eugenie's wedding. The two may have fallen out but they were, essentially, best friends, although they are polar opposites; as Sarah is unpredictable and frivolous, Kate is sensible, practical, and no-nonsense," the source said.
Meanwhile, Ferguson is also gearing up for Princess Eugenie's wedding to Jack Brooksbank on Oct. 12. After all, she will be reuniting with the members of the royal family at the special event. Princess Eugenie's nuptials will also serve as the first time for Prince Philip to be photographed with Prince Andrew's ex-wife since 1996.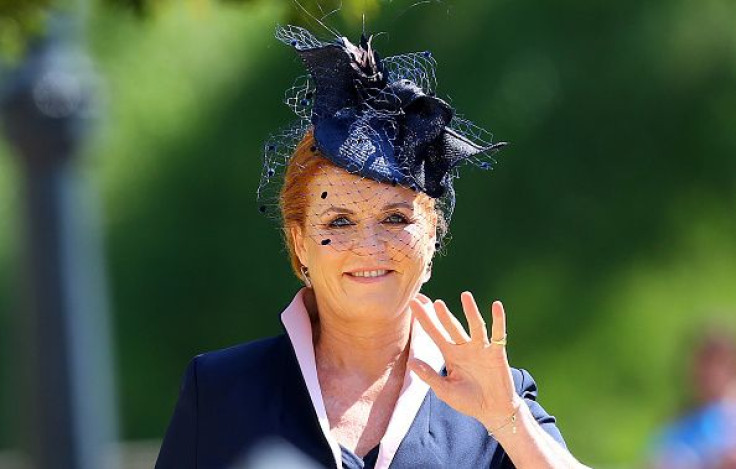 © Copyright IBTimes 2023. All rights reserved.