Sarah Ferguson, Prince Andrew May Remarry If They Want Without Problems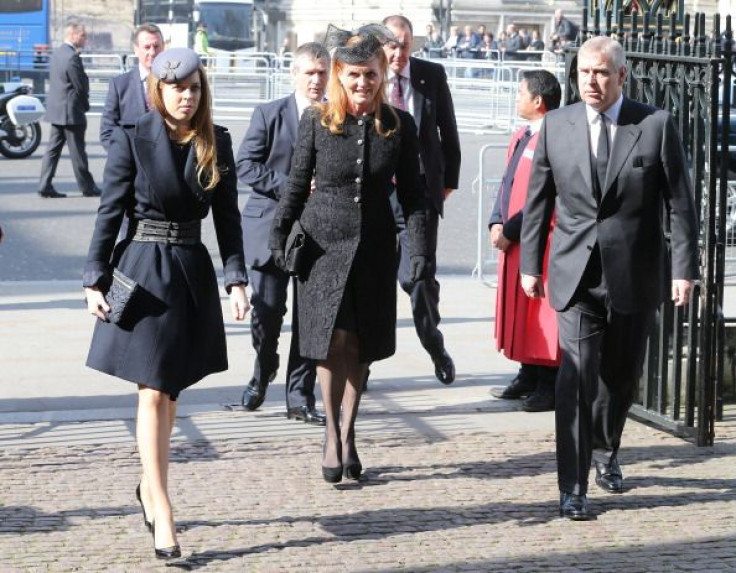 Sarah Ferguson and Prince Andrew can remarry even without the queen's permission.
On Monday, Kate Middleton delivered her third royal baby, and this affected the line of succession from Prince Harry down to his uncles and cousins. Meghan Markle's fiancé has been pushed down to sixth, while Prince Andrew is now the seventh in line to the throne.
Francesca Specter, a lifestyle reporter for Daily Express, believes that Prince Andrew and Ferguson's second marriage is possible based on the Royal Marriages Act. The law stated that only the first six individuals in the line of succession to the British throne cannot marry without the king or queen's consent.
"This means he is able to marry whomever he chooses without the consent of his mother," Specter wrote.
Queen Elizabeth II and Prince Philip are reportedly not on good terms with Ferguson. However, the exes have apparently remained amicable with each other following their divorce in 1996.
In an interview with Sydney Morning Herald in 2009, Ferguson gushed about her relationship with the Duke of York. In fact, she considered their romance one of the greatest royal love stories. "I think our story is one of the great loves; definitely one of the great love stories of the Royal Family," Ferguson said.
She likened their relationship to Prince Albert and Queen Victoria. The Duchess of York also confessed that she could relate to the former. "Prince Albert, because I know what it's like to be a guest," she said. "It is very difficult when you are not born in to it, to fit in to a life that you cannot logically understand."
According to insiders, Ferguson and Prince Andrew still share a home together. "Believe it or not, they do live together at the Royal Lodge," one source told the publication. "She used to stay in a different house, but she sold it and moved in after the Queen Mother died."
Ferguson confirmed this during her interview with radio host Kyle Sandilands in 2016. She also hinted at the quality of relationship she has with the Duke.
"I'm in and out all the time and he's in and out all the time," Ferguson said. "No we're not married - we are very happy the way things are. He is the finest man in my life - he is a nugget of goodness. I threw myself into a love affair for life."
© Copyright IBTimes 2023. All rights reserved.