Sarah Ferguson Quotes Queen Elizabeth In Tribute At Lisa Marie Presley's Memorial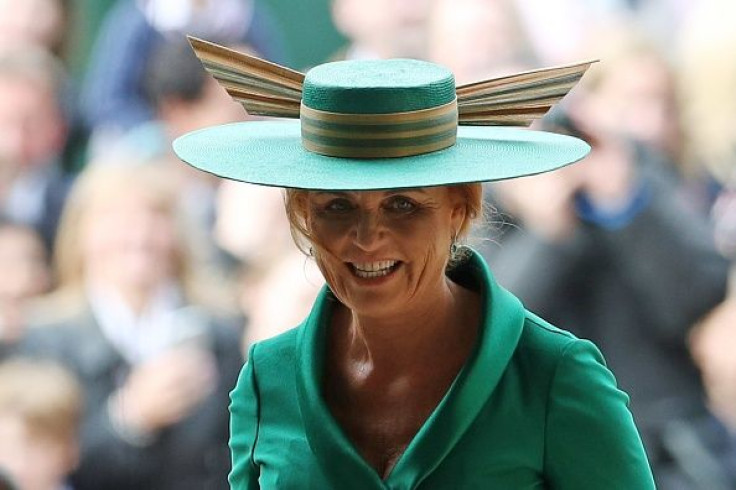 KEY POINTS
Sarah Ferguson shared a tribute to her "sissy" and "devoted friend for many years" Lisa Marie Presley Sunday
She quoted Queen Elizabeth as saying that "grief is the price we pay for love"
Ferguson was quoting a message the late Queen gave following the Sept. 11 attacks in 2001
Sarah Ferguson honored her friend Lisa Marie Presley at the late singer's memorial service Sunday.
Ferguson, 63, flew from the United Kingdom to Memphis, Tennessee, to join Presley's family and friends at her memorial service in Graceland. The Duchess of York, who struck a close friendship with Presley, was among those who paid tribute to the late songstress during the service.
"I stand here with great honor because we called each other 'sissy,' and I've been with you all for all your lives really," Ferguson said, People reported. "Sissy, this is for you with affection."
She went on to quote the late Queen Elizabeth II, saying: "My late mother-in-law used to say that nothing [that] can be said can begin to take away the anguish and the pain of these moments, because grief is the price we pay for love. And how right she was."
The late monarch famously said, "Grief is the price we pay for love," when she addressed the bereaved families of the victims of the tragic Sept. 11 attacks in 2001, ITV reported.
The phrase resurfaced when she lost her husband, Prince Philip, in 2021. Queen Elizabeth II passed away at the age of 96 on Sept. 8, 2022.
"We look at Priscilla as a mother to Lisa Marie, we look at Lisa Marie and say, 'You lost a son,'" Ferguson said Sunday of Presley's son Benjamin, who died in 2020. "Mothers losing children — there are no words for it. So today we talk about action. Action is the way we can go forward, we can light the flame. So for Riley, for Harper and Finley and the entire family, we march forward in support of you. All of us are with you. If you just put out your hand we will be there. I will definitely be there."
The memorial service was held on the front lawn at the Graceland mansion days after Presley died at 54 years old on Jan. 12 after being rushed to a Los Angeles hospital for a possible cardiac arrest.
A day before her friend's funeral, Ferguson said in an interview with Page Six that she believes Presley died of a broken heart after her 27-year-old son Benjamin died by suicide in July 2020.
Ferguson also said that she would be at the funeral to offer comfort to Presley's daughters Riley Keogh, 33, and 14-year-old twins Finley and Harper.
The Duchess of York and Presley developed a friendship when the latter lived in Sussex, England, with her ex-husband Michael Lockwood. They reportedly "hit it off straight away" because they seemed to understand each other. They kept in touch even after Presley moved back to the U.S.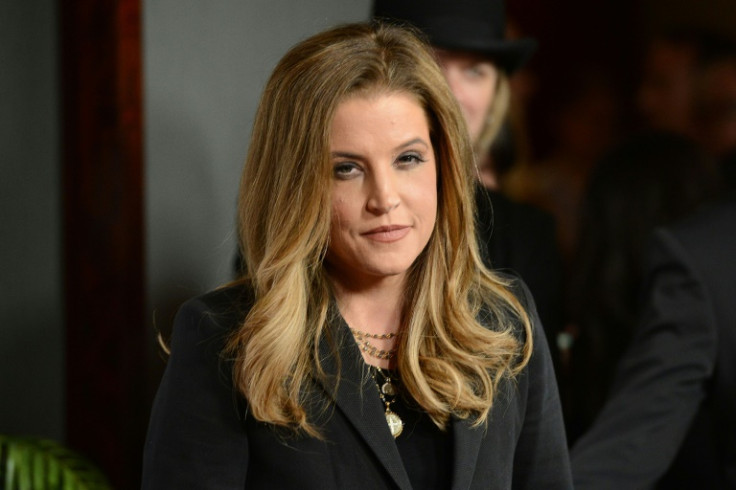 © Copyright IBTimes 2023. All rights reserved.
FOLLOW MORE IBT NEWS ON THE BELOW CHANNELS