Sarah Ferguson's Marriage To Prince Andrew Made Princess Diana's Life 'Less Bearable'
Sarah Ferguson and Princess Diana were believed to be best friends, but the former's presence in the royal family made the latter's royal life worse.
According to royal biographer Andrew Morton in his book "Diana: In Her Own Words," Ferguson's bubbly attitude and happy disposition instantly became a hit with the royal family after she married Prince Andrew. The members of the firm were impressed with Ferguson that it prompted Prince Charles to draw comparison between her and his wife.
"Slightly older than Diana but infinitely more experienced in the ways of the world, the Duchess displayed enthusiasm where Diana showed dismay, hearty jollity compared with Diana's droopy silences, and boundless energy against the Princess's constant illness," Morton wrote.
"In some ways, the arrival of the Duchess of York made her life less bearable," the author added.
Morton also mentioned how Ferguson's arrival was like a breath of fresh air to the royal family. At one point, Prince Charles told Princess Diana why she couldn't be like Ferguson.
The comparison was a change from the Prince of Wales' usual refrain which was to compare his wife to his much-beloved grandmother, Queen Mother. However, the message was clear and the same, Princess Diana was never good enough for him.
Princess Diana and Ferguson were great friends. They used to spend holiday vacations together and were seen attending events. However, they suddenly stopped talking before the People's Princess tragic accident.
According to reports, Princess Diana didn't like how Ferguson talked about her in her 1996 book "My Story." In the publication, Ferguson said that she got a verruca after borrowing the Princess of Wales' shoes. Princess Diana was upset as the Duchess of York already promised her that she would not talk about her.
Ferguson revealed that she wrote Princess Diana a lot of letters in an attempt to sort out their friendship. However, the latter didn't respond.
According to Ferguson, their friendship mattered to her. They were fourth cousins and their mothers went to the same school together and were also best friends. In addition, it was Princess Diana who reportedly introduced Ferguson to the Duke of York.
Ferguson knew that Princess Diana would eventually come back to her. Princess Diana rang a common friend to ask about the duchess because she wanted to talk to her. Unfortunately, they never had the chance to reconcile due to the tragic accident that took Princess Diana's life.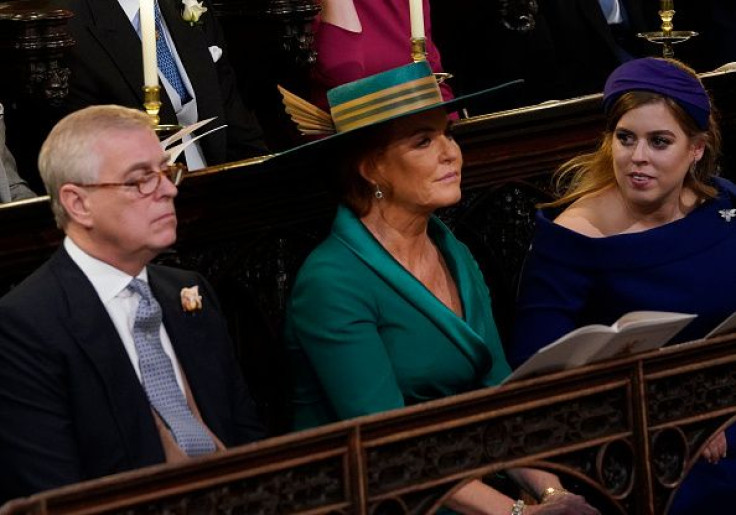 © Copyright IBTimes 2023. All rights reserved.