Sargassum Seaweed Invasion Threatens Mexico Tourism As Word of Mouth Spreads; Growing Problem Linked To Climate Change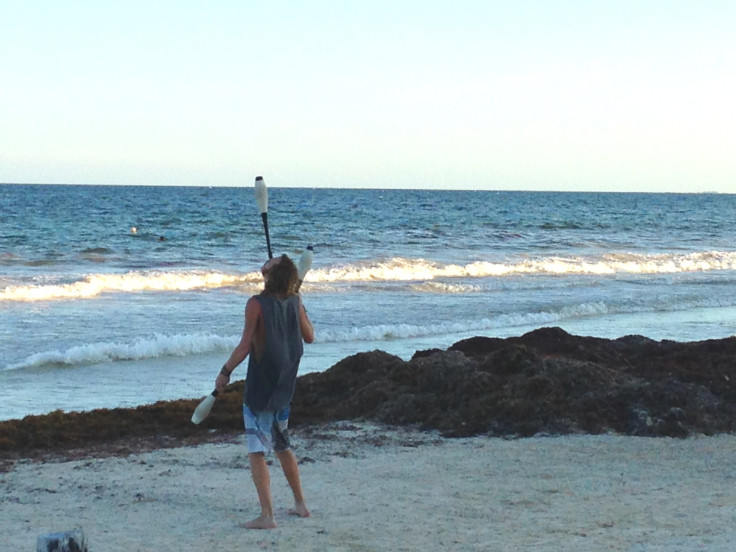 TULUM, Mexico — When Andréanne St-gelais arrived at this quiet resort town in the middle of summer, she anticipated the heat and humidity, and maybe even the bugs. What she didn't expect were the brown mounds of rotting seaweed piled up along the resort's world-famous, pristine white beaches.
"It doesn't look like the pictures," the 24-year-old traveler from Quebec City said Sunday as the putrid smell of seaweed wafted sluggishly through the soupy afternoon air.
Her observation underscores an imminent calamity for the dozens of Mexican and Caribbean tourist towns whose economies depend on their reputations as picturesque getaways. In a phenomenon that conjures up thoughts of John Milton's "Paradise Lost," the region this year is being pummeled by a drastic increase in sargassum, a brownish macro-algae that has been washing ashore at alarming rates in Mexican coastal cities such as Cancun and Playa del Carmen and as far away as Caribbean island nations like Barbados. The ongoing problem has the region's tourism industry on high alert and hospitality workers on edge as everyone wonders when, or if, the onslaught will let up.
Sargassum is a natural phenomenon and it poses no health risk to humans, but it has been especially pronounced in recent months. Oscar Rendon, a receptionist at the Papaya Playa Project, an eco-friendly beachfront hotel here, said the buildup is the worst he's seen in his five years working in the hospitality industry.
"It's a bad situation," he said. "It keeps coming and coming all the time."
And it's coming faster than anyone can clean it up. At many beachfront resorts in the Mexican state of Quintana Roo, in the Yucatan peninsula, cleanup crews have spent the summer performing the Sisyphean task of bagging up the unsightly vegetation and trucking it away on a daily basis, only to have large piles of the stuff waiting for them the next morning.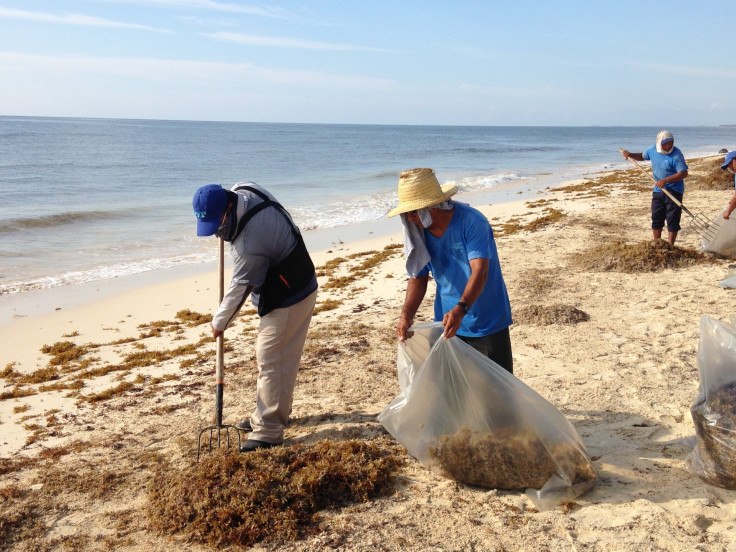 Reactions from visitors have been varied, with some saying their hotels have gone out of their way to educate them about the seaweed and others saying resorts have not done enough to manage the expectations of visitors who are expecting postcard-like beaches. Hotel and tourism websites aimed at potential visitors remain rife with images of crystal clear water and glistening white sand.
"I think the people feel like they're living a lie," said Enrique Diaz, a 28-year-old photographer who recently moved to the area and was enjoying a Sunday on the beach despite the presence of seaweed.
Climate Change A Factor
Scientists are not entirely sure what's propelling the influx in seaweed, but they've advanced some solid hypotheses. Jim Franks, a senior research scientist at the University of Southern Mississippi's Gulf Coast Research Laboratory, leads a team that has been studying the phenomenon since 2011. In a phone interview Tuesday, he noted a perfect storm of conditions that have resulted in higher nutrient inputs exacerbating the algae's growth. The nutrient is supplied by the outflow of the Amazon River, dust storms that blow off from the coast of West Africa and a natural "upwelling" from deep in the ocean itself. All of this, he said, occurred at a time when climate indexes were beyond their normal levels.
"Some climate conditions existed that simultaneously occurred with these opportunities for high level of nutrient input," Franks said. "And the plants seem to thrive in that."
What makes this particular influx of sargassum different, according to Franks, is that it's not related to the Sargasso Sea, where the seaweed gets its name. Rather, it appears to be coming from an expansive growth of sargassum occurring near the equator. But researchers don't know how much is down there, or if its increased presence in the Caribbean is just a temporary influx or part of the new normal.
"We just don't have the answer to that at this point," Franks said.
For Mexico's $154 billion tourism industry, that's an ominous question mark. Reports of trip cancellations are already showing up in the press as news of the seaweed has ricocheted across travel websites like TripAdvisor, and hospitality workers are terrified that jobs and businesses will be lost as word of mouth spreads.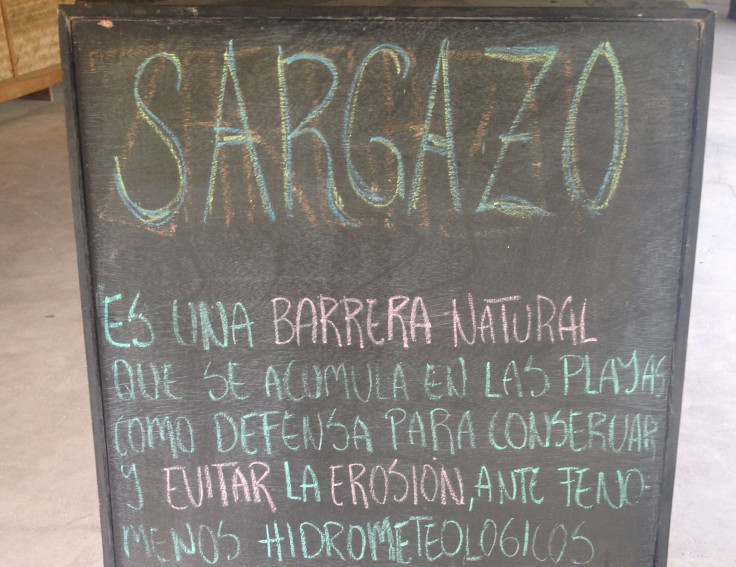 Multinational Solutions Needed
To be sure, the region has faced environmental challenges before. Last year, for instance, an outbreak of chikungunya, a mosquito-borne virus, caused many prospective visitors to the Caribbean and nearby areas to rethink their travel plans. But with the Mexican peso in decline and the country's economy already struggling, the de-beautification of its beaches is the last thing it needs.
Last month, the Mexican government said it would spend about $9.1 million to clean up some beaches and study the feasibility of gathering the sargassum before it reaches land. But the limited effort, involving some 4,600 temporary workers, is unlikely to provide a long-term fix if the problem continues. Elsewhere in the region, officials and tourism industry groups are saying the problem requires swift, decisive action and a multinational effort. At an emergency symposium at the University of the West Indies in Barbados last week, Sir Hilary Beckles, the head of the university, called for the creation of a Sargassum Emergency Agency to coordinate solutions, the Barbados Advocate reported.
In the meantime, resorts along the Yucatan coast have been stressing to visitors that the area offers a multitude of attractions that don't involve swimming in the ocean, whether it's the cave-like cenotes, the Mayan ruins or any number of oceanfront resort spas. And in fact, many visitors say they are not going to let a little seaweed, or even a lot of it, spoil their enjoyment of the area's natural beauty. That includes St-gelais, who was passing through Tulum on a cross-country trip around Mexico with friends, and having a blast.
"It's not really a problem," she said with a shrug.
Christopher Zara covers media and culture. News tips? Email me . Follow me on Twitter @christopherzara .
© Copyright IBTimes 2023. All rights reserved.