'Saturday Night Live' 40th Anniversary: Eddie Murphy Doesn't Bring Back Fan Favorite Characters In 'SNL' Return [VIDEO]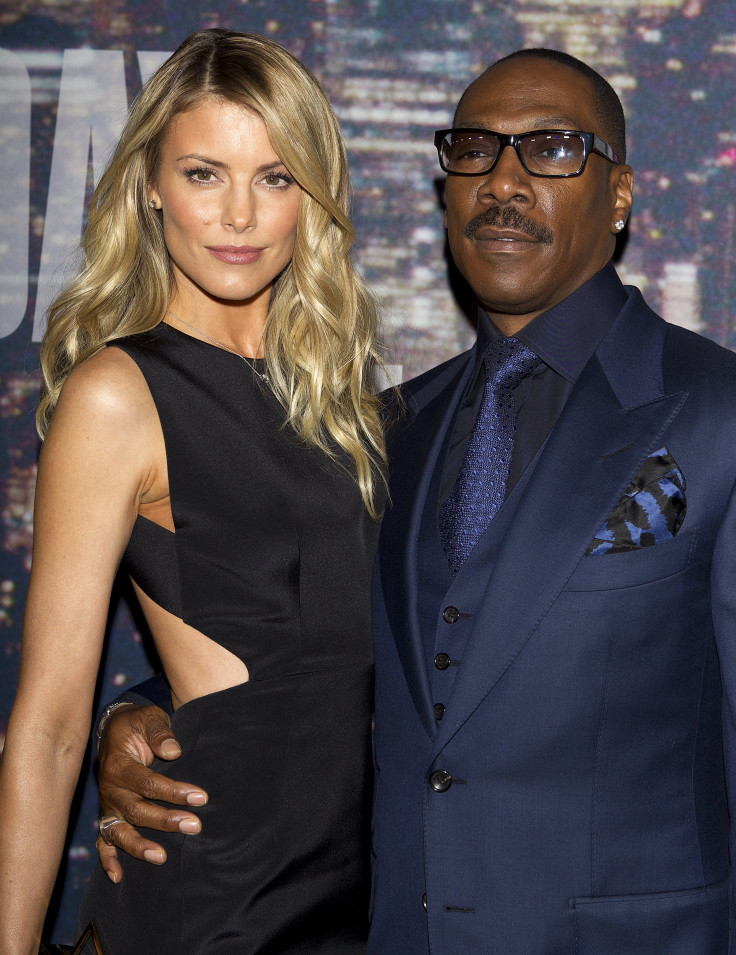 "Saturday Night Live" fans were ecstatic to see Eddie Murphy return to the NBC sketch comedy show for its 40th anniversary on Sunday. The 53-year-old comedian, who was a cast member from 1980 to 1984, hadn't been back to the set in 32 years. He was infamous for characters like Buckwheat, and had audiences laughing with his Stevie Wonder and James Brown impressions – but he didn't break any of those out when he hit the stage for the anniversary special.
Comedian Chris Rock came out first and paid tribute to Eddie Murphy, citing him as the reason he got into comedy as a career. "I wanted to be Eddie Murphy," Rock told the crowd. "I wanted the thing I lifted to be a mic. I wanted the uniform I wore to be leather."
Rock went on to praise Murphy as the savior of "Saturday Night Live" – otherwise the show wouldn't have lasted "half as long as 'Baywatch.'" "Everything he did was a hit," Rock continued. "Eddie hosted the show while he was still a cast member. I'm sure the rest of the cast loved that."
After all the compliments, Murphy finally took the stage – but it was the furthest thing from funny. Instead of cracking any jokes or breaking into one of his old sketches, Murphy simply addressed the crowd (rather awkwardly according to some Twitter users).
"Isn't this an incredible night?" he addressed the crowd after the applause died down. "This show is such a big part of who I am and my life and I'm so happy to be back here. It's just a magical feeling. It actually feels like going back to my old high school, kind of. It's a good feeling. I'm really happy that so many people here value the stuff that I did 35 years ago on the show. It really makes me very happy."
Watch Eddie Murphy's return to "Saturday Night Live" for the show's 40th anniversary:
© Copyright IBTimes 2023. All rights reserved.