Say Goodbye to Financial and Banking Problems Thanks to Wallester, a Fintech Startup Bringing a Revolution to Banking
An Estonian FinTech - Wallester - is on a mission to change the long and complex process of payment card white-labelling into a simple, efficient, and unified solution.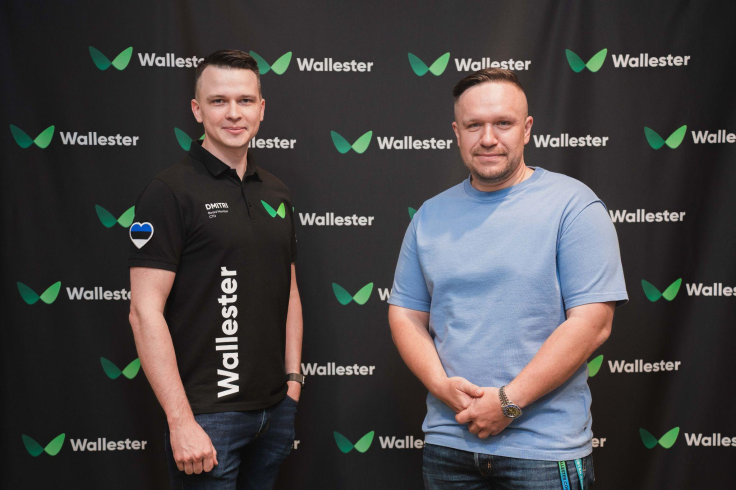 According to Wallester COO Dmitri Logvinenko, ''Our mission is to make the accessibility of banking cards easier than ever."
Not only is Wallester a licensed Estonian Payment Institution, but it now offers all its innovative fintech solutions and transactional services in all EEA countries and Great Britain.
Thanks to its status as a Visa Principal Member since 2018 and a Visa FinTech Fast Track Member, Wallester is an official issuer of branded physical and virtual Visa cards of any type: credit, debit, prepaid and cards for business.
Wallester CEO, Sergei Astafjev , has also been a continuous driver of innovation and change at Wallester. The company evolved from a fintech software solutions provider for business cards into an all-in-one cloud-based, card issuing technology solutions and licensing services company.
The Financial and Banking Challenges of Businesses Today
Businesses of all types, whether they are marketplaces, travel agencies, niche or local banks, e-commerce, FinTech companies, and gig platforms, face many of the same challenges when it comes to finding internal banking solutions:
Issuing corporate salary and expense cards is a complex process that takes a long time and makes accurately managing finances and spending difficult.
Financial and banking solutions must meet strict compliance and regulatory requirements, especially when sensitive customer information is involved.
Card solutions need to be flexible and integrate with widely used and convenient payment solutions.
Inflowing or outflowing transactions need to be secure and verifiable.
The solution must allow real-time monitoring to prevent fraud, misuse of funds, etc.
Integration with existing financial and accounting solutions to make managing company finances easier, more efficient, and more accurate.
Wallester has developed a digital financial technology that takes care of most technical, regulatory, and security-related concerns. All its products and services are built to revolutionize how businesses approach banking and financial operations:
Tokenization: Enables fast and secure payments using various payment solutions and digital wallets, such as Apple Pay , Google Pay , and Samsung Pay.
3D Secure: Ensure a high level of online payment protection with up-to-date cardholder authentication technology.
Fraud monitoring: Monitor transactions in real-time to detect and prevent payment card fraud.
KYC/AML: Adheres to Know-Your-Customer (KYC) and Anti-Money Laundering (AML) requirements. This helps prevent illegal activity thanks to in-depth customer verification while protecting sensitive information.
PSD/2: Payment Services Directive compliance for secure third-party payments.
White label cards: Turnkey solution for issuing any type of branded cards, including credit, debit, virtual, or prepaid cards, with fast time-to-market and simplified integration.
Wallester offers two leading solutions that empower businesses to revolutionize their banking and financial processes:
Wallester white-label solution: Ready-made card issuing program solution for easy and fast issuance of branded business cards.
Wallester Business: An in-demand, all-in-one financial management solution to issue virtual or physical cards as well as control corporate spending.
Speaking of these solutions, the CEO of Wallester, Sergei Astafjev, said, "I strongly believe in the very high value of Wallester products. Not only were we able to create a well established white-paper solution for our financial partners - based on the ever-growing demand, we are now expanding our services to partners and customers outside of the financial world with our new product called Wallester Business."
Wallester white-label solution - Fast, effortless card issuance capability
Thanks to its status as an official Visa partner, Wallester offers businesses the ability to leverage their card issuance infrastructure and brand it as their own. At the same time, the solution provides seamless integration, thanks to a cutting-edge CRM and open API.
The Wallester White Label card issuing solution is an entire, standalone ecosystem that can be configured for each customer's unique needs. While it can operate as a standalone service, the Open API allows full integration with internal management and financial systems, so there's no gap between your card infrastructure and business.
Businesses that adopt the ecosystem can effortlessly issue official virtual or physical Visa cards. The flexible solution is capable of creating credit, debit, or prepaid cards. As Visa cards, they can be configured with Visa Gold, Platinum, Signature, or Infinite Benefits.
Virtual cards can be issued in as little as one month, and physical cards in as little as three months. Using conventional methods, this would ordinarily take businesses six months to a full year.
Cards can be completely customized, from the printed design to the materials they are made from. So, your business cards will be an extension of your brand, not just an identity-less business tool.
Last but not least, Wallester offers a fully integrated, brandable mobile app to complement and complete the white-label experience. Each cardholder will have their own account associated with a phone number, email address, or other unique identifying information. The app features the ability to make instant payments and manage cards in real-time.
While it's still most popular among financial organizations, non-financial companies are also waking up to the benefits of revolutionizing their payment systems.
Wallester Business - All-in-One Corporate Spending and Financial Management Platform
Wallester Business is the latest one-stop corporate finance solution, that combines the best of its efficient corporate card with complete spend control.
It combines a full custom solution (complete with apps and an API), instant card issuance, individualized integration, finance control, and real-time data into a single, all-encompassing platform.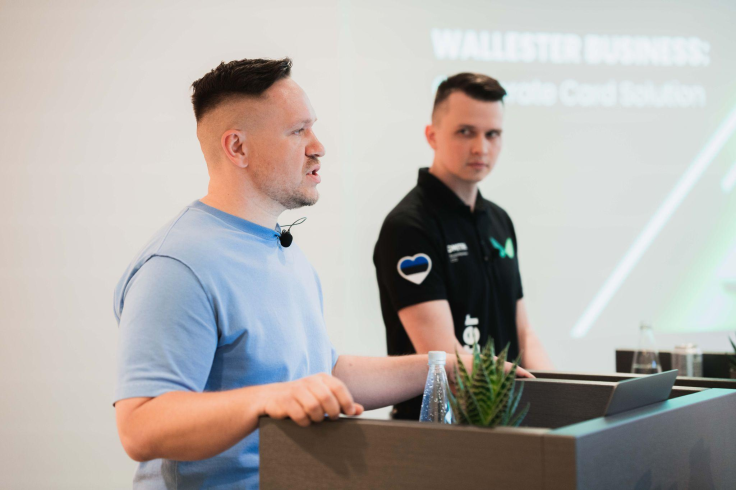 Wallester business provides businesses with the ability to:
Issue physical and virtual corporate expense cards tied to an IBAN account.
Exercise expense control through real-time transaction monitoring and limit regulation.
Confirm or deny purchase requests from employees through a payment approval system.
Instantly issue funds for a variety of reasons, such as media buying or purchasing online advertising.
Managing and compiling invoices that are uploaded via the app.
Use the integrated accounting service to manage the budget and financials.
View detailed reports that contain all corporate expense information.
With the ability to create profiles with personalized permissions and limits, spending can be controlled at the individual level. The mobile app gives complete visibility over all statistics, transactions, and cardholder information.

Speaking about the White Label service and Wallester Business, CEO of Wallester, Sergei Astafjev said,- "Our goal is to offer a seamless turnkey solution for all our partners as we are steadily finding our path and place in the embedded financial services niche. He added, "There are so many more companies - and eventually people - out there in the World that we can help and who are looking out for us! We are thinking really globally here, in the longer term".
FOR FREE to continue reading
✔️ Unlock the full content of International Business Times UK for free
offer available for a limited time only
✔️ Easily manage your Newsletters subscriptions and save your favourite articles
✔️ No payment method required
Already have an account?
Log in