'Scandal' Star Talks Sex Scenes With Kerry Washington: Tony Goldwyn Admits Wife Cannot Watch Steamy Show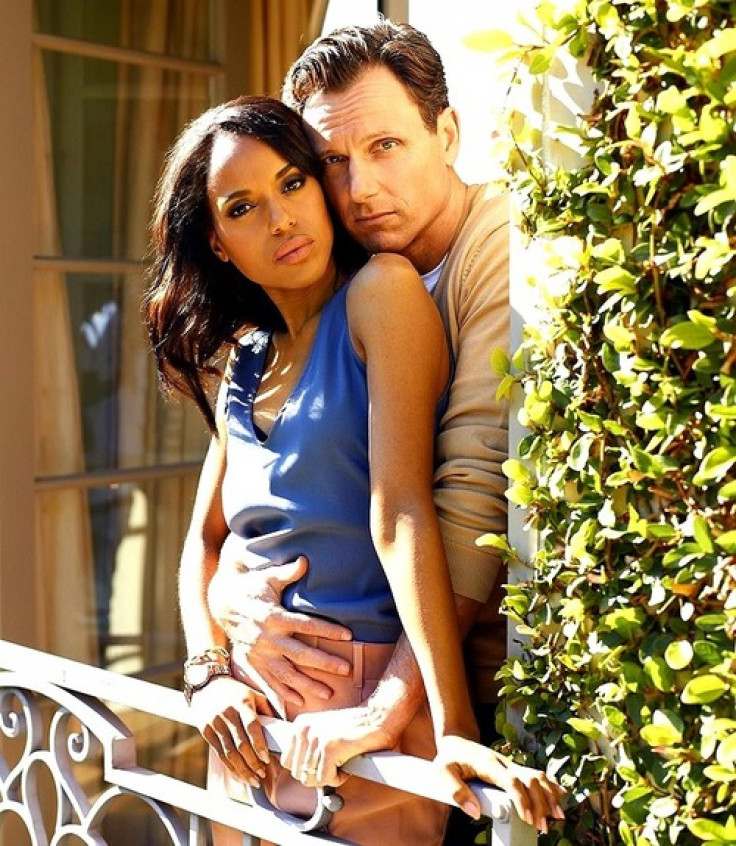 "Scandal" star Tony Goldwyn, who plays President Fitzgerald Grant on the hit ABC show, admitted that his wife cannot handle the steamy sex scenes between him and beautiful co-star Kerry Washington. The show centers around Washington, who plays crisis manager Olivia Pope, and her relationship with the president.
On Bravo's "Watch What Happens Live" on May 15, the 52-year-old actor admitted to host Andy Cohen, "The honest answer is, my wife doesn't watch it. She watched the pilot and thought it was great, but yeah ... I don't encourage it." Goldwyn is married to Jane Musky.
On "Scandal," Pope and President Fitz have a secret love affair, to the point where the president wants to divorce his wife to be with her. In many episodes during the show's two seasons, there are intense and steamy sexual trysts between the pair.
Asked if he gets "excited" when filming the scenes with the 36-year-old beauty, Goldwyn jokingly replied, "Well, if you think about doing a sex scene with 30 overweight men staring at you, it's hot." While his wife does not watch the show, his two daughters, Anna and Tess, love it and the sex scenes.
"My two girls think it's hilarious. Disgusting and hilarious. So they send me all kinds of rude texts," he said. He even admitted that one of his daughters sent him one of his racy scenes from the show along with a message that asked, "Excuse me?!" "Scandal" aired its season finale, "White Hat's Back On," Thursday night and is being renewed by ABC for a third season.
© Copyright IBTimes 2023. All rights reserved.