Scarlett Johansson Splits From Husband Romain Dauriac, How Long Were They Together?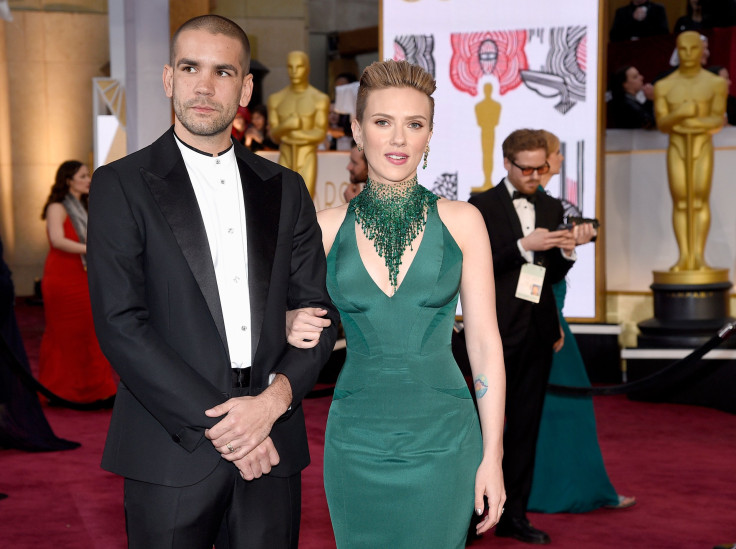 The Black Widow's heart has broken again.
Scarlett Johansson and her French husband Romain Dauriac are separated. A source close to People confirmed that the couple have not been seeing each other since the summer of 2016.
The 32-year-old actress has been at the center of rumors surrounding her separation from Dauriac for a long time. Recently, the Marvel star was spotted in Washington, D.C. during the women's march without her wedding ring.
"I've been expecting this for some time," a source told People, "Romain and Scarlett has never made sense to me. They aren't equals. There's always been something wrong with this picture."
The "Under The Skin" actress was first spotted with Dauriac in October 2012 soon after she called it quits with advertising executive Nate Naylor. In November 2013, they got engaged. Dauriac is the owner of an advertising agency.
Given that Johansson lives in New York and her then fiancé lives in Paris, she regularly traveled to Europe to spend time with him. In September 4, 2014, it was confirmed that she gave birth to a daughter named Rose Dorothy Dauriac. Soon after the couple got married. In 2016, rumors of their separation emerged.
Prior to getting married to her French husband, Johansson was married to Canadian actor Ryan Reynolds. They divorced in 2011. Then she dated Sean Penn for a short while before entering in to a relationship with Naylor.
The BAFTA award winner said after her engagement to Dauriac, "I love his brain more than anything. [And] he does all the sweet gestures for me. He's a gentleman."
Although Johansson and her husband have split, they both remain owners of a popcorn brand named Yummy Pop.
Johansson has many movies lined up to release this year including "Ghost In The Shell" and "Rock That Body."
© Copyright IBTimes 2023. All rights reserved.