School Dropouts Climb To 20 Million In Rural China As Youth Prefer Moving To Cities For Jobs: Study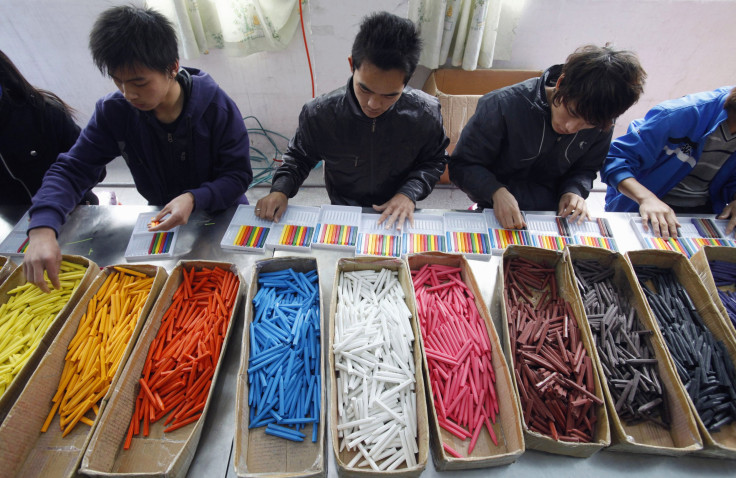 At least 20 million rural youth in China are choosing to drop out of school to travel to the country's urban centers to find work, according to a new study cited by the South China Morning Post.
A poll of 1,000 youngsters in 66 villages across six provinces revealed that about one in 10 students quit school before graduating. Liu Chengbin, a sociology professor at the Huazhong University of Science and Technology, who conducted the research and analyzed the findings, estimated that the number of school dropouts across the nation could be between 20 million to 30 million.
"This shows school dropouts are quite prevalent in rural areas," Liu concluded in the study, according to SCMP.
According to the study, nearly 50 percent of students that dropped out of schools said they quit because they wanted to follow in the footsteps of their migrant-worker parents so they can "broaden their horizons and enjoy new experiences," while another 30 percent said it was because "everyone else is doing it."
"This finding shows that most dropouts decided to quit schools themselves instead of being pressured to do so out of financial concerns regarding tuition or living costs," Liu said in the report, which also pointed to the introduction of a nine-year compulsory education program in rural China as a major reason for the increase in the dropout rate, SCMP reported.
The study also suggested that parents view the cost of higher education as a questionable investment -- one that "does not guarantee securing a job."
"The bottom line is to ensure all the underage do not quit their schools to pursue work … this is key to both maintain social stability and sustainable social development," Liu reportedly said in the study, urging the government to change "economic growth-orientated approach" in its rural policies.
According to SCMP, the rise in the number of students dropping out of school has also led to an increase in local crime rates involving dropouts. The latest incident came in May outside Beijing where three unemployed teenagers reported to be school dropouts brutally assaulted a 14-year-old boy.
© Copyright IBTimes 2023. All rights reserved.
FOLLOW MORE IBT NEWS ON THE BELOW CHANNELS