Scientists Want To Ban Glitter, Here's Why
Scientists are interested in proposing a ban on glitter, according to reports. The ban is expected to be enforced in the United Kingdom sometime next year after many scientists and campaigners advocated for the change.
Glitter is primarily comprised of microplastic, a tiny piece of plastic that is smaller than five millimeters in length. Its small composition makes it easier for the plastic to maneuver its way into oceanic waters, which consequently allows it to become a dangerous particle that marine life often consumes. This has led many U.K. citizens to be vocal about the potential hazardous impacts of glitter.
"When people think about glitter they think of party and dress-up glitter," Dr. Trisia Farrelly of New Zealand's Massey University told the Independent on Nov. 16. "But glitter includes cosmetic glitters as well, the more everyday kind that people don't think about as much.
Farrelly added that "all glitter should be banned because it's microplastic."
Richard Thompson, a professor at Plymouth University, conducted a study on the hazards of glitter, which allowed him to discover that a third of fish caught in England possessed plastic particles. Thompson told the Independent that he was "quite concerned" after someone purchased glitter shower gel for his two daughters, saying: "That stuff is going to escape down the plughole and potentially enter the environment."
Microplastics aren't a new phenomenon. They first emerged nearly 50 years ago in personal care products like cosmetics, moisturizers, face masks and deodorant, among other products. They're also utilized for a variety of benefits, including exfoliation and to aid in the delivery of a product's active ingredients. Microplastics presence in personal care items ranges from one percent to 90 percent.
Many brands are working towards removing microplastics to create more eco-friendly options like biodegradable glitter. Companies like FCTRY and BioGlitz use biodegradable glitter in their products because it allows for the material to break down easier, whereas microplastics don't degrade. Lush, a U.K.-based cosmetics retailer, also confirmed its efforts to substitute microplastics from its roster of products for synthetic mica and mineral glitter.
"We've avoided microplastics by switching to synthetic mica and mineral glitter, as well as natural starch-based lusters," Lush's website reads. "Our ingredient suppliers have worked hard to develop these plastic-free alternatives for our products, all of which are safe for the environment."
"Everything that we wash down the drain will end up somewhere in our ecosystem—and in the case of non-biodegradable microplastics, they'll stay there forever," Lush added.
L'Oréal, Burt's Bees, Clarins and St Ives have also removed all remnants of microplastics from its products. Personal care items made by brands like Revlon, Aveeno and L'Occitane still reportedly contain microplastics.
The U.S. Food and Drug Administration (FDA) requires companies to disclose the ingredients used in all products used on the skin and teeth, but many brands continued to use microplastics nonetheless. Former President Barack Obama, however, signed a bill that would ban the production of rinse-off cosmetic products in the U.S. that contain microplastic.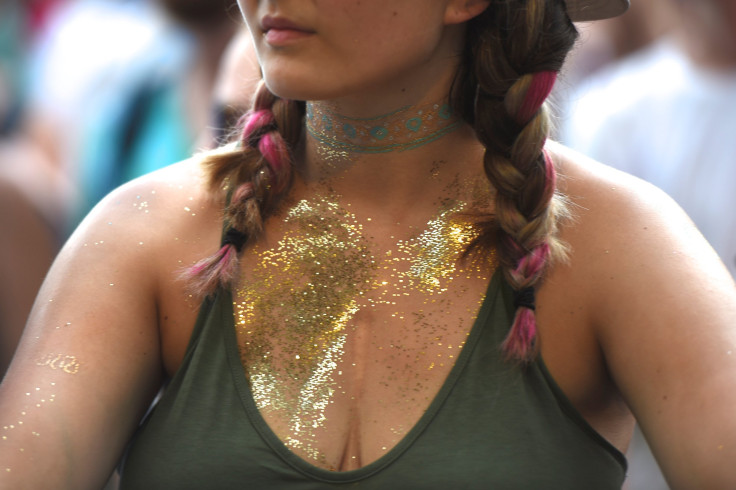 © Copyright IBTimes 2023. All rights reserved.