Scott Disick Becomes British Royalty, How You Can Get A Royal Title Too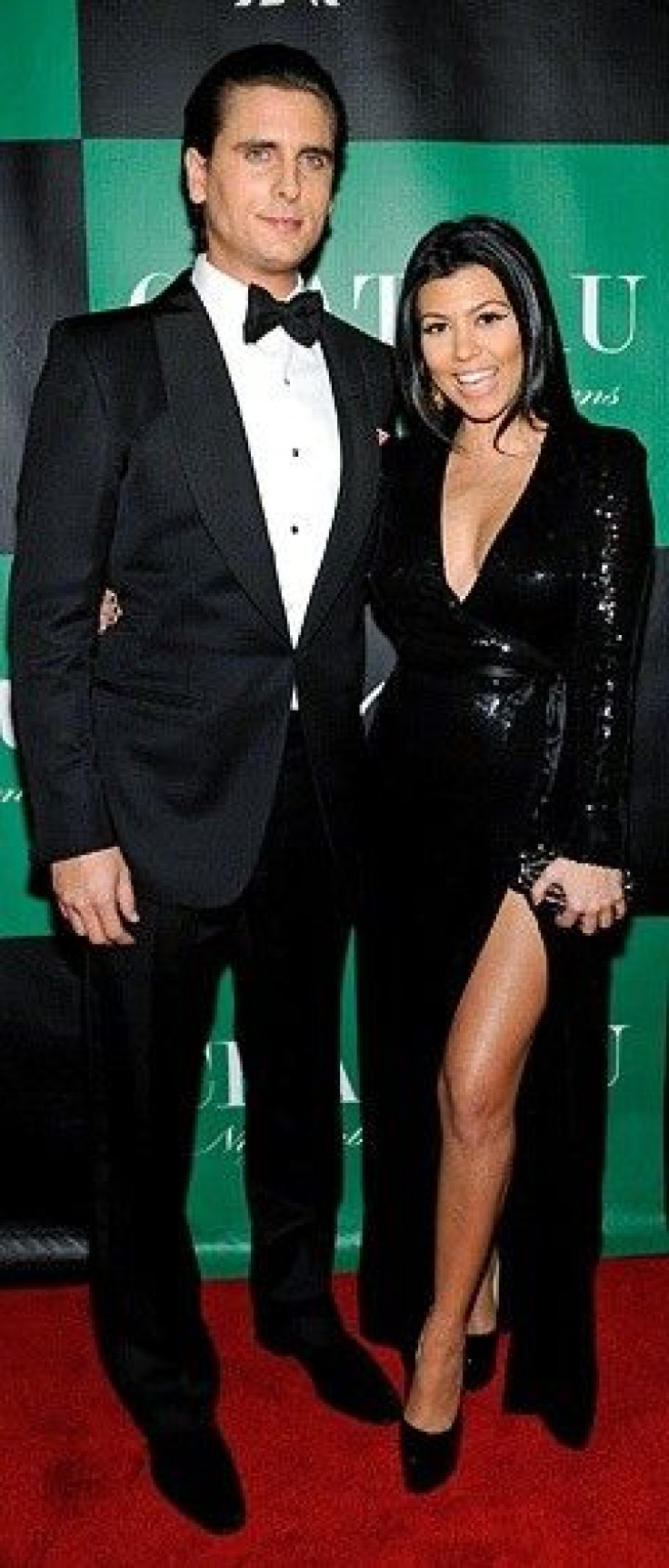 Move over Kate Middleton! We have some hot new royalty on our hands. On a recent episode of Keeping Up With the Kardashians everyone's favorite Kardashian baby dadd, Scott Disick, decided to take advantage of his trip to London by becoming British royalty.
Whether it's Sir Disick, Lord Disick, Count Disick -- becoming royal is going to get me the respect I deserve, Kourtney's father of her two children, Scott Disick said on the episode of the reality show. I don't have to be walking around like some peasant. I'm royalty!
Scott may be royalty in the United States strictly based off the fact that the Kardashians have their hands (and name) in everything, but Queen Elizabeth wasn't knocking down his door begging to knight him. Instead, while taking a trip to London with Kim and Rob Kardashian, Kanye West and Jonathan Cheban, Scott decided to purchase his knighthood over the internet.
His family-in-law wasn't that impressed with his new title, reports Us Magazine. Rob thought Scott was being weird, while Kim called him delusional and full of himself.
If you think you can fare better than Scott Disick, check out how you can gain a royal title.
RegalTitles.com allows you, just like Scott, to buy a fabulous royal title to add to your name. Lord, Lady, Baron, Baroness, Count, Countess, Marquis, Marchioness, Duke, Duchess, Viscount, Viscountess, Earl and Sir are all at your fingertips for the special price of $197.
So why exactly would you want a royal title? While Scott just didn't want to be a peasant, Regaltitles.com has a list of pretty awesome things that can come along with a fancy new title. For starters, think about how cool your credit card would look with the words Lord or Lady in front of your name. Another perk that comes with having a fancy title? Entering high society and rubbing shoulders with new-found friends at the hottest parties, hotels and restaurants. As Regaltitles.com writes on their site, This is when doors and opportunities become available to you.
Becoming royalty is as simple as entering your credit card. At that point you will receive a personalized document with a unique seal, a presentation certificate, the documentation costs and registration fees, an ebony certificate jacket and instructions on how to use your title to the fullest.
Now that you have the knowledge, buy your own royal title at your own risk!
© Copyright IBTimes 2023. All rights reserved.