Scott Disick Prefers To See Kourtney Kardashian, Travis Barker's PDA Than Be 'Left Out' By The Kardashians
KEY POINTS
Scott Disick called Kourtney Kardashian and Travis Barker's relationship the "real thing"
Disick admitted that he thought he and Kourtney would get back together
The Talentless founder did not want to feel left out by the Kardashian-Jenner clan
Scott Disick got candid about how Kourtney Kardashian and Travis Barker's relationship affected him.
Disick joined the Kardashian-Jenner family on their new show, "The Kardashians," on Hulu. In the premiere episode, the Talentless founder spoke with Kourtney's sister, Khloe Kardashian, and told her that Kourtney's relationship with the musician helped him "move on."
"I always had her friends or our family in my ear kind of like, 'Don't worry, honey, eventually you guys will figure it out,' and, 'You'll get back together one day,'" Disick was quoted by Entertainment Tonight as saying. "So my foot was always halfway in the door."
He continued, "Now we're really just more of co-parents. I would say it's probably one of the more difficult things in my life."
Kourtney and Disick share three children — sons Mason, 12, and Reign, 7, and daughter Penelope, 9.
Disick had been open about how difficult it was for him to see Kourtney happy with another man. Now that she has moved on with Barker, Disick acknowledged their relationship, calling it the "real thing."
During his conversation with Khloe, he admitted that he would prefer to see Kourtney and Barker's PDA than being left out by the Kardashians because they are his only family.
"Feeling left out and not being told anything is super hurtful. Especially when I don't have another family to go to," he confessed to Khloe.
Disick is an only child. His mother died in October 2013. Three months later, his father passed away. Disick has remained close to the Kardashians, especially with Khloe and Kim Kardashian.
In one episode of "Keeping Up With the Kardashians," Disick had a heart-to-heart talk with Kim where he admitted that he wasn't happy after his split from Kourtney.
Disick said it was difficult for him to see her dating a new man. At the time, Kourtney was in a relationship with Younes Bendjima, while Disick was dating Sofia Richie.
"Looking at my perspective, she was on vacation with one man the whole trip — that looks like a happier scenario than me jumping around, trying to find happiness, and these girls are not fulfilling that. I'm just not happy with anybody," Disick told Kim.
Kim encouraged him to move on, but he had a hard time accepting it. During their chat, Disick shared his insecurities as he looked forward to the day when Kourtney would introduce a new man to the family.
"Sometimes, I just feel kind of insecure," Disick told Kim. "Like if Kourtney met somebody, fell in love, got married, and then everyone's like 'Eh. We have a new Scott. Like we don't really need to be close with him anymore.' Even though I get it. We have kids."
In the premiere episode, Kourtney also slammed Disick for DMing Benjima about her PDA photos with Barker in Italy.
She called his move "despicable" while speaking to Khloe and Kim. During a confessional, Scott said, "Kourtney has all [the] right to despise me for the way I treated her because it was horrible."
"The Kardashians" airs on Hulu every Thursday.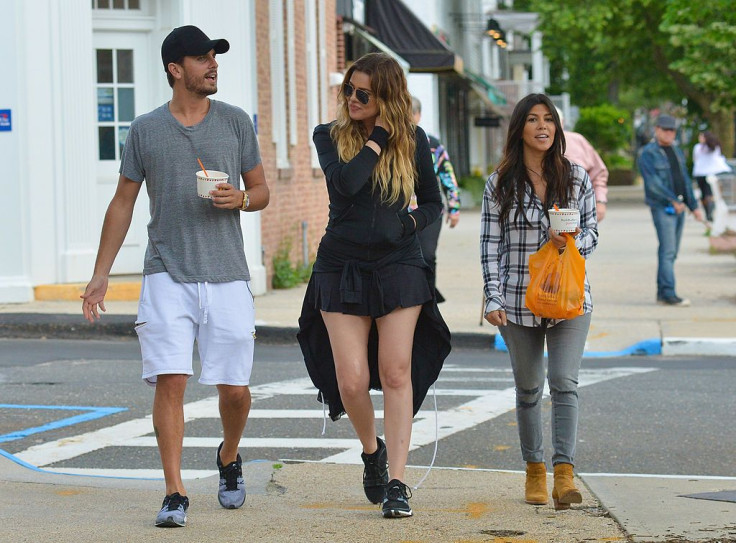 © Copyright IBTimes 2023. All rights reserved.