Scott Disick Trying To Fix Relationship With Kourtney Kardashian And Bella Thorne After Cannes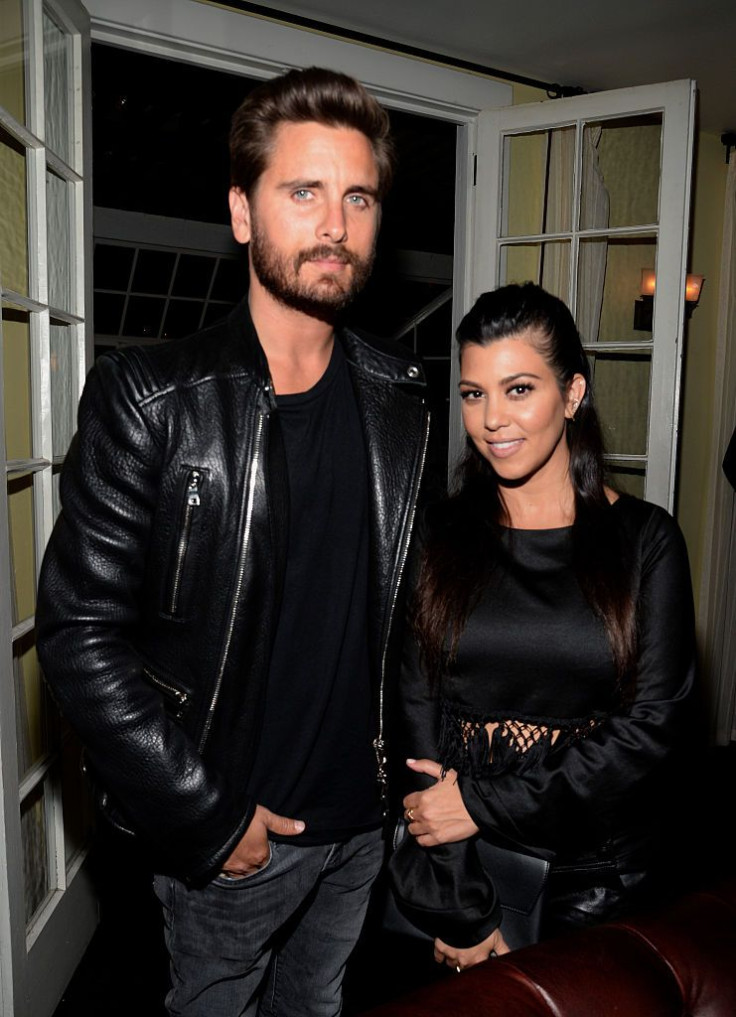 Although Scott Disick has been partying hard and hooking up with random girls, the reality star seems to have taken some time to attempt fixing his soured relationships with Bella Thorne and Kourtney Kardashian.
Following his trip to Cannes, France which included several hookups with different women, the 34-year-old sent Thorne a bouquet of flowers, TMZ reported Thursday.
READ: Kourtney Kardashian Is "Very Upset" With Scott Disick
The 19-year-old first shared a photo of her pink roses and peonies to Snapchat on Tuesday. Although she did not identify who sent her the beautiful floral arrangement, sources told the media outlet that Scott was responsible for the flowers.
Thorne joined Scott on his trip to France, where the two were spotted kissing and cuddling. But a little more than a day later, the "Famous in Love" actress headed back to the states and seemed unhappy about her time there.
During an interview with Complex magazine, Thorne revealed that she left Cannes in a hurry after seeing just how hard Scott parties.
"Scott is really nice, sweet, charming. I don't drink, and he really drinks a lot. And it just ended up ...I just wasn't down. I was like, 'I gotta leave,'" Thorne told the publication.
The actress revealed that although she throws house parties at her home in Los Angeles, she isn't into "hardcore" partying like Scott. "We were [at Cannes] a day and a half before I was like I'm booking my flight and leaving," Thorne said.
"I was like, 'Woah, this is not the way I live my life, bruh,'" she added.
Despite the brief falling out, the two seem to be on better terms as a source told TMZ that Scott and Thorne are on speaking terms again. After the star returned from France, he extended an invite to the actress to visit him at his home and she accepted.
Fans holding out hope that Thorne will get back together with her ex-boyfriend Gregg Sulkin though shouldn't hold their breath. Even though Thorne began to hang out with her former beau following her unpleasant trip to France with Scott, sources say the two aren't serious, and Thorne backed that up in the Complex interview, explaining they had merely gotten together to celebrate Sulkin's birthday.
Nonetheless, even though they aren't getting back together, she still admires her ex-boyfriend and thinks highly of him.
"Gregg and I are so close—we hang out all the time. Gregg helped me grow up and helped me through such an important and impactful time in my life. He has such great intentions," she told the magazine. Thorne went on to praise Sulkin describing him as nice, good looking, funny and charming.
Meanwhile, Scott and his ex-girlfriend, Kourtney, may not be on those good of terms, but it seems like the two may be in the process of mending their relationship. Although it has not been confirmed whether he sent the "Keeping Up With the Kardashians" star flowers, the mother of three shared a photo of a bouquet as well, which looked similar to Thorne's.
READ: Bella Thorne Denies Dating Scott Disick After Cannes Getaway
It seems like the reality star was happy with her flowers though, because on Wednesday, she shared a video to her Instagram Story showcasing the bouquet and where it was placed on the fireplace in her bedroom.
Although sending flowers may not get Scottcompletely out of the dog house with the women in his life, for now, it looks like he may have finally found a balance between his hardcore partying and personal life.
© Copyright IBTimes 2023. All rights reserved.