Scott Disick's 32nd Birthday: Kourtney Kardashian Sends Social Media Love, Khloe Expresses Mixed Feelings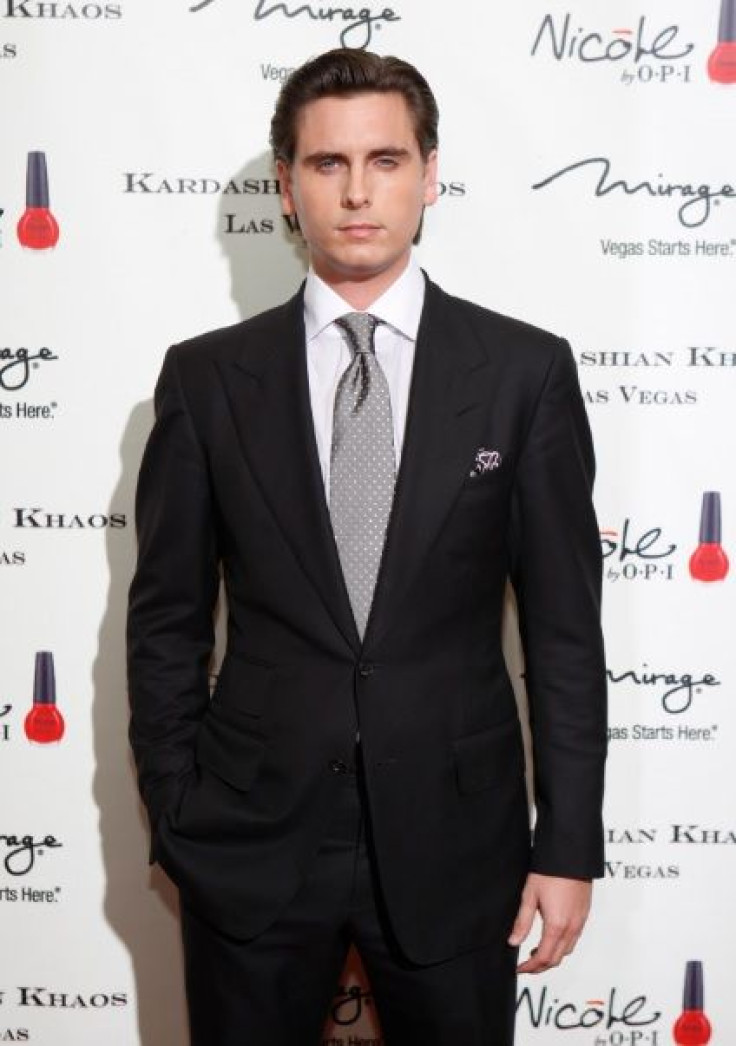 When reality TV star Scott Disick celebrated his 32nd birthday on Tuesday, he received some social media love from girlfriend Kourtney Kardashian. But her sister Khloe expressed mixed feelings, calling him both a blessing and a headache.
Kourtney kicked off the online greetings by posting a photo of her longtime love, along with their eldest son, Mason. Her message read: "Happy happy birthday to my handsome, hilarious, sweet soul mate."
Khloe's message to Disick was also sweet and affectionate but it had a different vibe. She posted a photo collage of herself and some fun moments with her older sister's beau. She said: "Happy birthday @letthelordbewithyou!!! I can't believe I have spent the last, what it seems like 100 birthdays with you. You have been such a blessing to our family and at times, such a headache."
She continued the message by expressing her love for Scott. She called him her brother even though Kourtney and Scott are not legally married. Khloe and Scott have become very close over the years and have gone a long way from the time when she was calling him a complete sociopath on "Keeping Up With the Kardashians."
Last year, Scott was going through a rough time and was dealing with alcoholism. His birthday celebration ended with him in a hospital emergency room suffering from alcohol poisoning. Kourtney was pregnant with their third child at the time so Khloe helped her sister deal with him and his outrageous behavior. Khloe and Scott's closeness has even resulted in various reports of an illicit affair which they have both mocked via social media.
Kris Jenner, the girls' mother, also took the time to post a greeting on her Instagram page. Jenner showered Scott with compliments and called him an "amazing son," "devoted dad" and "awesome boyfriend/partner"
Things appear to be going better for Scott this year and his relationships with the rest of the Kardashian-Jenner family have improved as well. He and Khloe hosted back-to-back parties on Memorial Day weekend in Las Vegas. His girlfriend Kourtney joined him on Saturday night when he celebrated his birthday in 1OAK nightclub at the Mirage Hotel and Casino.
© Copyright IBTimes 2022. All rights reserved.
FOLLOW MORE IBT NEWS ON THE BELOW CHANNELS