Scott Weiland Cause Of Death Details Still Emerging; Former Stone Temple Pilots Singer Died In Sleep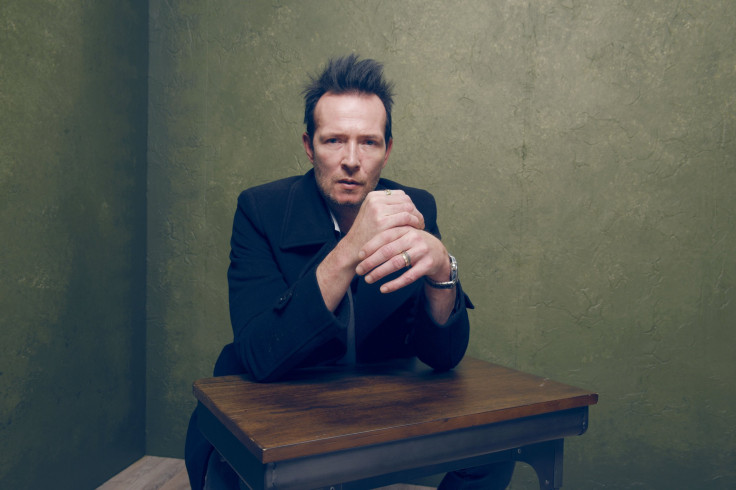 Update: Scott Weiland cause of death confirmed. Singer died from cardiac arrest, according to reports.
Scott Weiland, the former frontman of the Stone Temple Pilots and Velvet Revolver, was found dead on his tour bus Thursday night at a tour stop in Bloomington, Minnesota, with his band the Wildabouts. He was 48 years old.
According to a post from his Instagram account, Weiland died in his sleep. More details about the singer's death are expected to be released Friday.
TMZ reports Weiland was found on the tour bus around 9 p.m. Thursday. He was supposed to perform at a show at the Medina Ballroom with the band, but the show was canceled.
Weiland and the Stone Temple Pilots started playing together in 1990 and came up with the band name in 1994. Between 1994 and 2001, the band put out five albums and won a Grammy for the song "Plush" in 1994. The group also racked up several other hits, including "Sex Type Thing," "Interstate Love Song" and "Big Empty."
The Stone Temple Pilots separated in 2002 and Weiland went on to form Velvet Revolver with former members of Guns N' Roses. Velvet Revolver had hit songs like "Fall To Pieces" and "Slither."
Weiland had a very successful musical career, but he had a long struggle with drug addiction, which led to several arrests. According to CNN, he was convicted of buying crack cocaine in 1995, a DUI in 2003, another DUI in 2007. His former Velvet Revolver bandmate, bass player Duff McKagan, previously told CNN that Weiland's addiction had gone too far.
"Sometimes there's certain people who've just gone too far and you can't fix it," McKagan said.
Weiland leaves behind his wife, photographer Jamie Wachtel, whom he married in 2013. He also had two children from his previous marriage to model Mary Forsberg, a 15-year-old son Noah and 13-year-old daughter Lucy.
Many celebrities were crushed by the news of Weiland's passing and posted tweets as a tribute to the singer. Matchbox 20 singer Rob Thomas, Guns N' Roses and Velvet Revolver guitarist Slash, musician Ryan Adams, actress Juliette Lewis and many more posted tweets for Weiland.
© Copyright IBTimes 2023. All rights reserved.