'Scream' Cast Members Are Rooting For A Season 3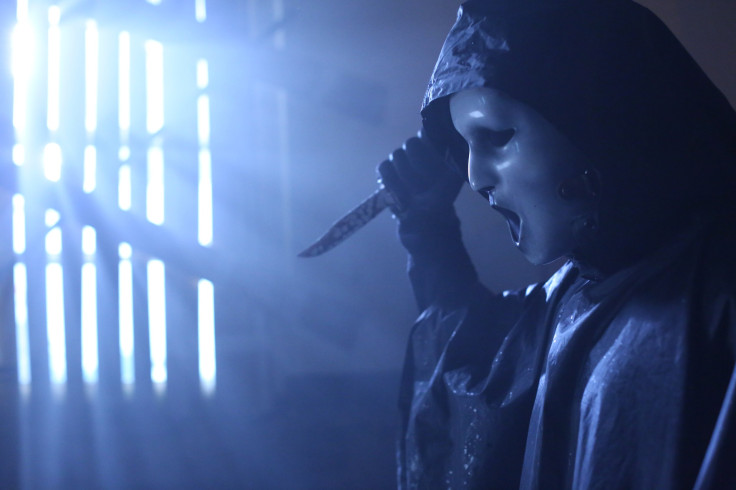 Will "Scream" be renewed? That's the question that fans of the MTV TV series are freaking out about on Twitter!
WARNING: Stop reading if you did not watch the "Scream" Season 2 finale.
The Season 2 finale revealed Kieran (Amadeus Serafini) as Piper's (Amelia Rose Blaire) accomplice and the Lakewood killer. He was thrown behind bars, however, the series didn't end things there. The final moments of episode 12 jumped ahead three months and appeared to hint that the real Brandon James is still alive — and not happy. Maggie (Tracy Middendorf) found the note she left for Brandon bloody and tacked to a tree outside her house with a knife. Kieran also received a call in prison from the original Lakewood murderer.
It's been confirmed that a 2-hour Halloween "Scream" special will air in October. According to TV Line, the installment will "clear up all unanswered questions posed by the Season 2 finale." While that sounds like it will touch on the Brandon James phone call at the end, viewers are still keeping their fingers crossed that a third season will be picked up — and it sounds like the stars of the series want that too. A couple of cast members took to Twitter following the finale to share that they want a Season 3:
Despite having a dedicated fan base on social media, Season 2 of "Scream" did not do well ratings wise. Season 1 brought in an average of 750,000 viewers, but the second season dropped to an average of 377,000.
© Copyright IBTimes 2023. All rights reserved.
FOLLOW MORE IBT NEWS ON THE BELOW CHANNELS