'Scream Queens' Season 2 Spoilers: Cathy Munsch Explains Why Chad Radwell Can't Be The New Killer [VIDEO]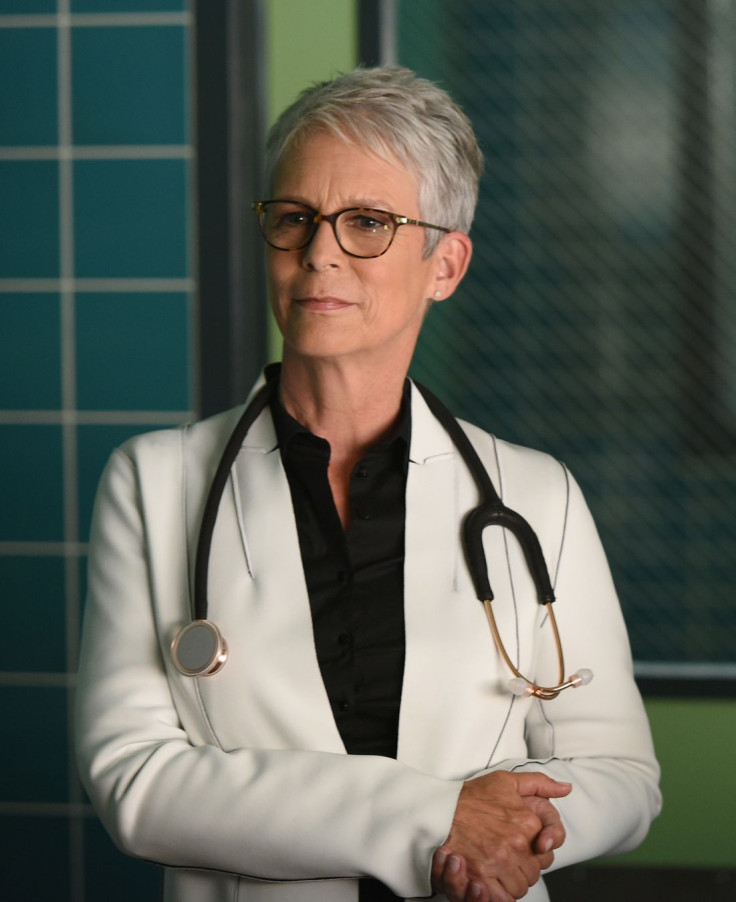 Dr. Brock Holt (John Stamos) thinks that Chad Radwell (Glen Powell) is the serial killer on the loose in Season 2 of "Scream Queens."
In a newly released promo clip for the upcoming sophomore run of the FOX series, Dr. Holt accuses Chad of being responsible for all the killings in the hospital.
"If there's a killer amongst us, actually it's you, big guy," Dr. Holt tells Chad during a meeting with Chanel (Emma Roberts) and Cathy Muncsh (Jamie Lee Curtis), who quickly dismisses Dr. Holt's accusations in the most honest way.
"Chad is a moron [so he can't be the killer]" Cathy explains. "I mean, he's probably the dumbest person I've ever met."
While it seems that the identity of the new killer isn't going to be revealed until the end of the new installment, there are definitely a couple of new characters who are suspicious enough to become suspects. These suspicious characters include Dr. Mike (Jerry O'Connell) and Nurse Thomas (Laura Bell Bundy).
In the 20-second mark of the teaser "Welcome to the Hospital," Dr. Mike is seen dumping a male body into what appears to be a radioactive swamp near the hospital owned by Cathy. The body seemingly belongs to one of the hospital's patients, but it's unclear whether the man is already dead or still alive.
As seen in the video, Dr. Mike is with Nurse Thomas, who appears to have assisted him in the top-secret deed.
At the end of the Season 1 finale of "Scream Queens," Hester (Lea Michele) was revealed to be the ultimate villain. She was the brains of the Red Devil team that was responsible for all the murders that took place at Wallace University. Michele, however, recently revealed that her character is claiming that she's no longer one of the bad guys in the forthcoming season.
"As the murders start to happen [in the hospital], everyone is obviously thinking that it's Hester again," the 30-year-old actress said told TV Guide last month. "[But] she's quite adamant that she is not the killer this season, but that she will try and help them figure out who the killer is."
Do you think Chad is too "dumb" to be the new killer? Sound off in the comments below!
"Scream Queens" Season 2 premieres on Tuesday, Sept. 20, at 9 p.m. on FOX.
© Copyright IBTimes 2023. All rights reserved.