'Scream' TV Series Cast Announced; Meet The Actors Attached To MTV's Take On The Horror Franchise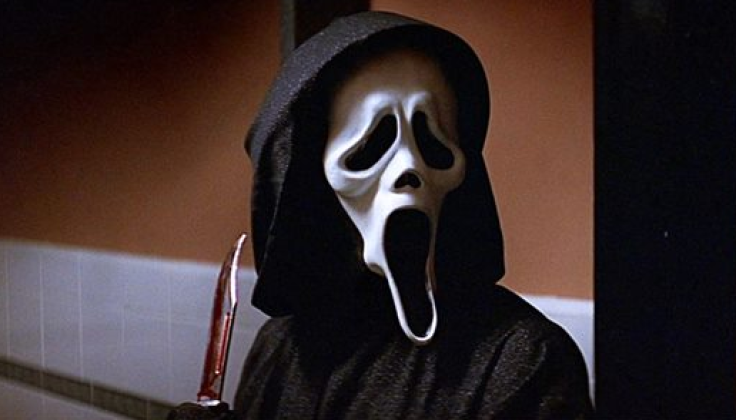 Horror fans received an early Halloween treat Tuesday when MTV made a terrifying announcement about the network's newest spinoff series "Scream." We promise this isn't a trick! MTV revealed the cast and director behind their take on the popular franchise. The network also released the major character descriptions for the pilot.
MTV ordered the pilot for the series almost a year ago, but it has been a long wait for any further scoop on how MTV plans to approach the spin-off. The pilot was written by Jay Beattie and Dan Dworkin ("Criminal Minds") and Jill Blotevogel of "Ravenswood" will be the showrunner, Entertainment Weekly reported. Jamie Travis ("Faking It") will direct the pilot.
"'Scream' has been one of our largest and most treasured franchises at Dimension and we are thrilled to embark on the next chapter and join forces with a network that we love," said Bob Weinstein, co-chairman of the Weinstein Co. and Dimension Films, which own the "Scream" franchise. The franchise began in 1996 with "Scream," directed by Wes Craven ("A Nightmare On Elm Street"). It has since spawned three sequels (all directed by Craven), the latest of which in 2011, and has even been parodied in the "Scary Movie" films.
Here is the cast of character descriptions of MTV's "Scream":
Willa Fitzgerald ("Royal Pains") will star as Emma Duvall, a beautiful girl whose looks and popularity conceal her smart and shy side.
Amy Forsyth ("Reign"), 19, will play Audrey Jensen, a pastor's daughter and would-be filmmaker with an artsy attitude and few friends. She is a childhood friend of Emma's, though the two have grown apart.
John Karna ("The Neighbors") plays Noah Foster, a computer geek and pop culture whiz who is Audrey's best friend.
Carlson Young ("The Kroll Show"), 23, is Brooke Maddox, the leader of the popular girls who seesaws between sweet and sexy.
Amadeus Serafini (a new face to television) plays Kieran Wilcox, the mysterious new kid in town.
Are you excited for MTV's "Scream?" Tweet your thoughts to @Ja9GarofaloTV.
© Copyright IBTimes 2023. All rights reserved.