Scuf Gaming Announces Vantage PS4 Controller That's Officially Licensed By Sony
Scuf Gaming has announced the Vantage controller, a new PlayStation 4 controller that's officially licensed by Sony. Scuf Gaming says that the new Vantage controller will be able to offer superior performance and comfort thanks to its design and its set of features.
The Scuf Vantage controller comes with side-mounted right and left "Sax" buttons that add a layer of configurability. The Sax buttons are not only designed for pro gamers and power users, but they can also be for people with disabilities. The Sax buttons can be configured to have any function and is located near the bumper and trigger buttons.
"Over the last 18 months, we've worked tirelessly to evolve the features that have made SCUF the preferred controller of the majority of top professional gamers. With Vantage we created a controller that caters to every gamer and suits different hand sizes and gameplay styles," Scuf Gaming CEO Duncan Ironmonger said. "We also wanted to address the needs of gamers with disabilities, which led to the inspiration for the configurable Sax buttons, conveniently located close to the bumpers, triggers, and face buttons."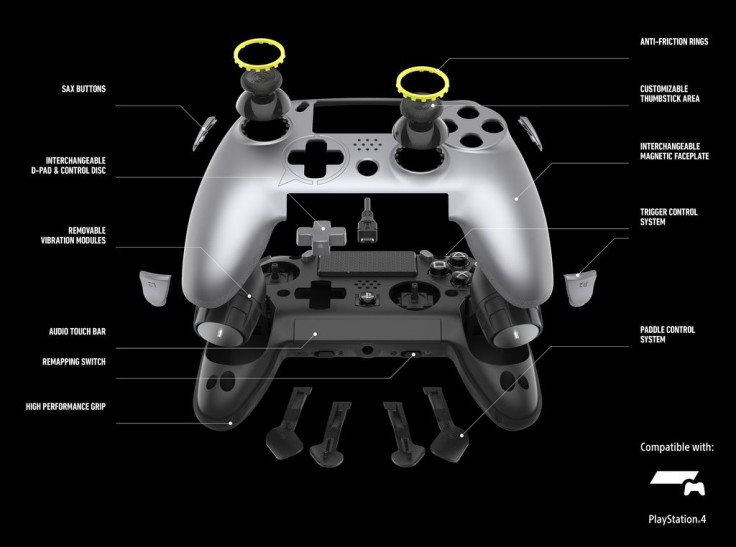 The Scuf Vantage controller also comes with a removable faceplate that will allow users to customize the overall look of the controller, including the thumbstick. Like with the Infinity Pro, the Vantage comes with the same suite of hardware add-ons for remapping the functions of the paddle control system located on the bottom side of the controller.
Scuf also added advanced audio control to the Vantage. The PS4 touchpad on the Vantage will allow users to swipe to adjust the volume . This includes muting other players in the chat or completely raising the in-game audio for full sound immersion. The Vantage also comes with removable vibration modules, so users will be able to reduce the weight of the controller.
Digital Trends was able to try out the new Scuf Vantage controller and the site claims that it is comfortable to hold despite being bulkier than the standard Sony DualShock PS4 controller. It comes with a grip that has a textured surface and an angle inside that makes it easy to hold with two or three fingers. This frees the user's middle finger to use for the paddles on the back and makes sure that their thumbs don't leave the sticks.
The Scuf Vantage PS4 is now available to pre-order in the United States and Canada in a wired-only model for $169.95 and a wireless (Bluetooth) model for $199.95 from Scuf Gaming's official website. The wireless model also comes with its own protective travel case.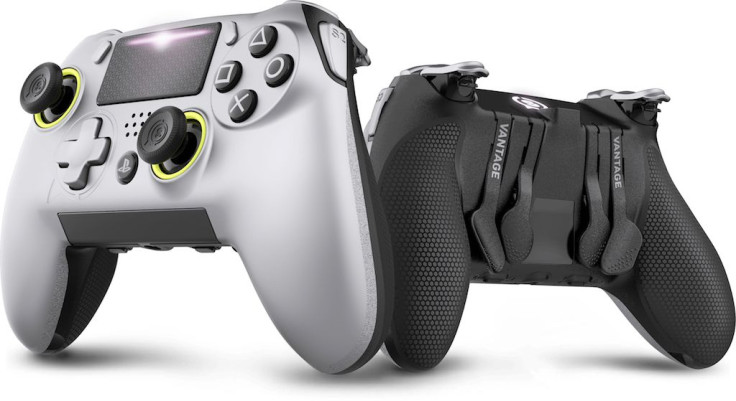 © Copyright IBTimes 2023. All rights reserved.
FOLLOW MORE IBT NEWS ON THE BELOW CHANNELS