'Yakuza 3-5' Remasters For PS4 Confirmed; Release Date Timeline Revealed
Last month, "Yakuza" series producer Daisuke Sato told PlayStation Access that it's possible for Sega to release "Yakuza 3-5" remasters for the PlayStation 4 as long as there is demand for them. Well, looks like that was already a hint at what Sega was planning to do with the action-adventure video game franchise.
On Tuesday, Dualshockers learned via leaked pages of Japanese video game magazine Famitsu that "Yakuza 3," "Yakuza 4" and "Yakuza 5" are indeed coming to the PS4 console. The release date for each remaster has also been revealed through the leak.
The remaster of "Yakuza 3" is scheduled for release in Japan on Aug. 9. On the other hand, the "Yakuza 4" remaster is arriving in the country this coming fall. As for the remaster of "Yakuza 5," it is slated for release in spring 2019. No release dates for other markets have been revealed so far.
"Yakuza 3" was originally released for the PlayStation 3 in 2009. "Yakuza 4" and "Yakuza 5" were released for the same gaming console in 2010 and 2013, respectively. Since the new releases will be remastered versions of the original games, fans should expect improved resolution and frame rates, according to Gematsu.
While there is no available information on the Western release of the upcoming remasters, GearNuke is confident that the three games will arrive in the West in the future given Sega's dedication to bring its games there. For now though, fans can only wait for the official announcement.
Though "Yakuza" games can be played individually, they actually tell a connected story. "Yakuza 1-6" featured Kiryu, while "Yakuza 0" introduced Majima as a playable character. As of late, only "Yakuza 0," "Yakuza 1," "Yakuza 2" and "Yakuza 6" are available on Sony's current-generation console. By releasing remasters of "Yakuza 3-5," Sega is making all of the "Yakuza" installments playable on the PS4.
The leak comes a month after Sato said that they are willing to make the "Yakuza 3-5" remasters "if we get a lot of requests to make them." He then declined to comment further on the matter, as per Video Gamer.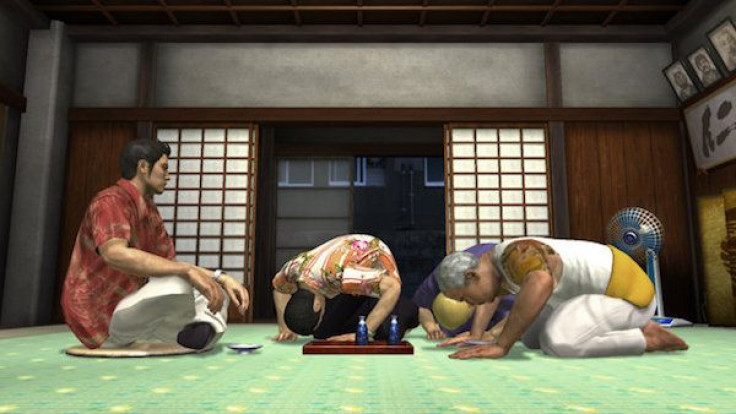 © Copyright IBTimes 2023. All rights reserved.
FOLLOW MORE IBT NEWS ON THE BELOW CHANNELS