Sean Paul Slams Drake And Justin Bieber For Using Dancehall Without Giving Credit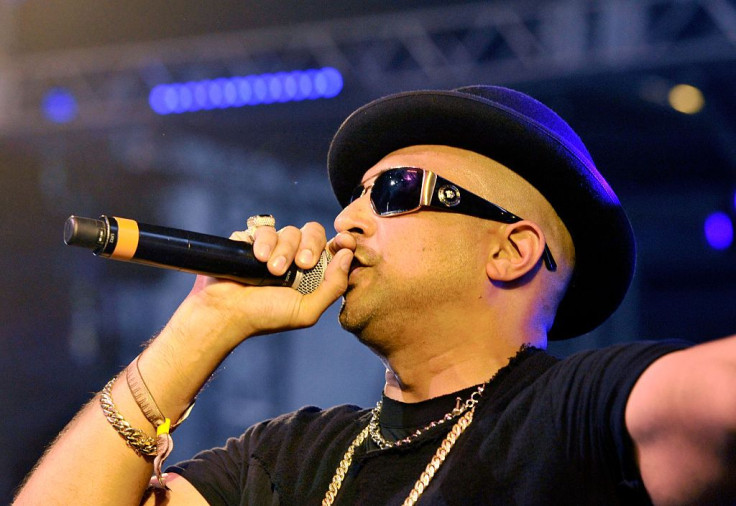 From Drake's "Controlla" to Rihanna's "Work," the dancehall sounds of Jamaica are all over mainstream radio today in a way that hasn't been seen since the early 2000s. Back then, Jamaican artist Sean Paul was at the forefront of dancehall's popularity in the United States. In 2003, Paul's "Get Busy" made it to No. 1 on the Billboard chart.
Since then, Paul's time in the spotlight has gone but dancehall's popularity has seen a revival. While the "Temperature" singer is happy with the genre's resurgence, he does have a few problems with who is leading the movement. Speaking with The Guardian, Paul said artists such as Drake and Justin Bieber have used the genre without giving it credit.
"It is a sore point when people like Drake or Bieber or other artists come and do dancehall-orientated music but don't credit where dancehall came from and they don't necessarily understand it," he said. "A lot of people get upset, they get sour. And I know artists back in Jamaica that don't like Major Lazer because they think they do the same thing that Drake and Kanye did – they take and take and don't credit."
According to The Guardian, while Paul maintains that he is a fan of Drake — "I love some of his songs but I don't think he's the best rapper" — he sees the patois phrases used by Drake on "Views" as exploitation.
Sean Paul isn't the first Jamaican artist to call out Drake. In May, Mr. Vegas took to Facebook to post a video about Drake. "Does Drake really love dancehall or Drake is just fake and because he sees dancehall right now is the hottest genre, he use 40 or 50 percent dancehall on this album, because he realize that this is the hot thing right now?"
Drake has never spoke about artists accusing him of using dancehall but the rapper did speak out after being accused of copying someone's song. In 2015, rapper D.R.A.M said Drizzy's "Hotline Bling" "jacked" his song "Cha Cha," which was released first. Drake apparently didn't see an issue with the songs and compared it to Jamaican artists using the same "riddims" (instrumentals) for songs.
"You know, like in Jamaica, you'll have a riddim, and it's like, everyone has to do a song on that," Drake told The Fader. "Imagine that in rap, or imagine that in R&B. Imagine if we got one beat and every single person — me, this guy, this guy, all these guys — had to do a song on that one beat. So sometimes I'll pick a beat that's a bit, like, sunnier, I guess is the word you used, than usual, and I just try my hand at it. And that's kind of what 'Hotline Bling' was."
© Copyright IBTimes 2023. All rights reserved.