Sean Penn Details Crossing Ukraine-Poland Border On Foot Amid Russian Invasion
KEY POINTS
Sean Penn went to Ukraine to work on a documentary about the ongoing Russian invasion
He recalled what he witnessed while crossing the border from Ukraine to Poland earlier this week
Penn said "a startling thing" to him was just how many women and children were attempting to make their way across the border
Sean Penn is opening up about his experience crossing from Ukraine into Poland amid the Russian invasion of Ukraine.
The 61-year-old actor went to Kyiv, the capital of Ukraine, last week to film a documentary for Vice Films about the Russian invasion.
Penn has since returned stateside, and during an interview with Anderson Cooper Friday, he recalled what he witnessed while crossing the border from Ukraine to Poland earlier this week.
While speaking to Cooper, Penn said that he and his fellow crew members had "the luxury of being able to abandon a rented vehicle on the side of the road" but that "a startling thing" to him was just how many women and children were attempting to make their way across the border.
The actor noted that some were traveling in groups, while others were alone, with men "dropping them off and returning because we know that from 18 to 60, men are not to leave" in order to help in Ukraine's resistance against Russia, according to People.
Penn added that he didn't see any luggage, which to him was a sign that the refugees "wanted to believe they're going to be able to come back."
The actor also noted that there was "an immediacy to leave" because of the number of people trying to leave Ukraine and how long it now takes to get out of the country amid the conflict.
The Academy Award winner and his fellow crew members walked "several miles" after abandoning their vehicle, but Penn said that the line of cars that were waiting to cross the border to Poland was moving "so slow" that he didn't see any vehicle "move a car length" during their trek. The actor noted that many others also left their cars behind to walk to the border.
"I was glad, not so much in the moment, but I was glad to have had the experience of having to see what it was to get through that border ... what it is to just sit there for sometimes days," Penn shared.
Penn previously posted a photo of himself as he and two other documentary crew members "walked miles to the Polish border" Monday.
"Almost all the cars in this photo carry women and children only, most without any sign of luggage, and a car their only possession of value," he wrote on Twitter alongside the snap.
After he returned home, Penn was photographed shopping at the Desert Hills Premium Outlets outside Palm Springs, California, Saturday.
During his interview with Cooper, Penn said his relief organization C.O.R.E. is currently working in Poland on the border to help refugees and asked for support and assistance for the organization, according to The Hollywood Reporter.
The organization is currently distributing hygiene kits, giving cash assistance and water to people as they cross the border from Ukraine to Poland. However, Penn said they wanted to do more to help the refugees.
"We're working out [how] to bring our staff into the other side as well because you really have two kinds of struggles of the refugees," he said. "One trying to get out of the country and the other figuring out what to do in the country because a lot of these people, plenty of them well-to-do, left their jobs and bank accounts behind."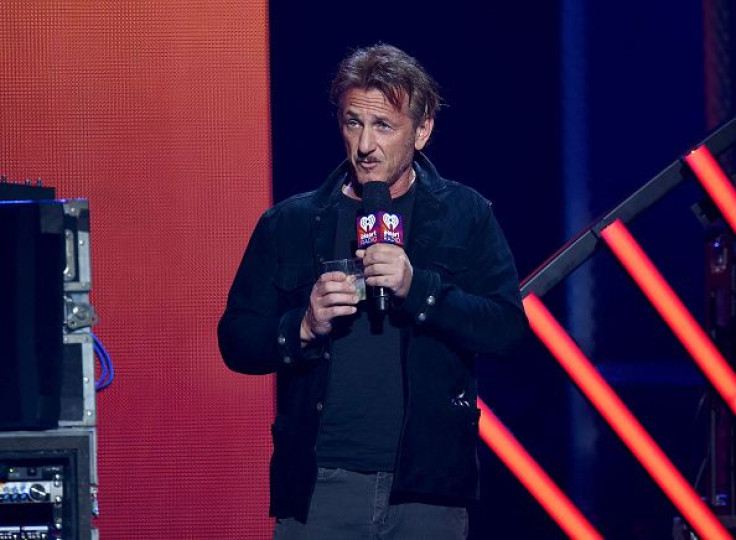 © Copyright IBTimes 2023. All rights reserved.