SEC Charges TFL, Do Kwon With Crypto Asset Securities Fraud 9 Months Post Terra Collapse
The U.S. Securities and Exchange Commission has filed a lawsuit against the Singapore-based cryptocurrency company Terraform Labs and its co-founder and chief executive officer Do Kwon for allegedly orchestrating a multibillion-dollar crypto asset securities fraud that led to billions of dollars in losses.
The latest action by the financial regulator came nine months after the Terra network imploded following the de-peg of its so-called algorithmic stablecoin from the dollar, bringing along with its crash the network's native token LUNA.
In the complaint filed to the U.S. District Court of the Southern District of New York on Thursday, the SEC named Kwon and TFL as defendants and accused both of fraud, selling unregistered securities and unregistered security-based swaps, among other related claims.
Kwon and Terraform Labs, between April 2018 and May 2022, raised billions of dollars from investors by offering and selling multiple interlinked digital securities, most of which were not registered with regulators, the SEC said in the complaint.
"Terraform and Kwon also misled investors about one of the most important aspects of Terraform's offering – the stability of UST, the algorithmic 'stablecoin' purportedly pegged to the U.S. dollar," the complaint noted.
"UST's price falling below its $1.00 'peg' and not quickly being restored by the algorithm would spell doom for the entire Terraform ecosystem, given that UST and LUNA had no reserve of assets or any other backing," the suit added.
The financial regulator also noted in the complaint an issue with mAssets, which are crypto derivatives that match the stock price of a publicly listed company, as well as Terraform Labs' issuance of Mirror (MIR), a Mirror Protocol governance token that lists mAssets.
Moreover, the SEC noted that Kwon and TFL worked with a U.S. trading firm, unnamed in the complaint, which supposedly restored UST's peg after it fell by almost 10 cents in May 2021 and subsequently received LUNA token from TFL.
"Almost immediately upon UST's recovery in May 2021, Terraform and Kwon began to make materially misleading statements about how UST's peg to the dollar was restored," the complaint highlighted, noting that "Terraform and Kwon emphasized the purported effectiveness of the algorithm underlying UST in maintaining UST pegged to the dollar – misleadingly omitting the true cause of UST's re-peg: the deliberate intervention by the U.S. Trading Firm to restore the peg."
SEC chairman Gary Gensler, in his latest statement, underlined that Terraform Labs and Kwon "failed to provide the public with full, fair, and truthful disclosure," specifically for TerraUSD and LUNA.
Despite that, it took nine months before the financial regulator charged Terraform Labs and Kwon.
Unfortunately, Kwon's whereabouts are still unknown. However, recent reports suggest that the Terraform Labs co-founder is in Serbia.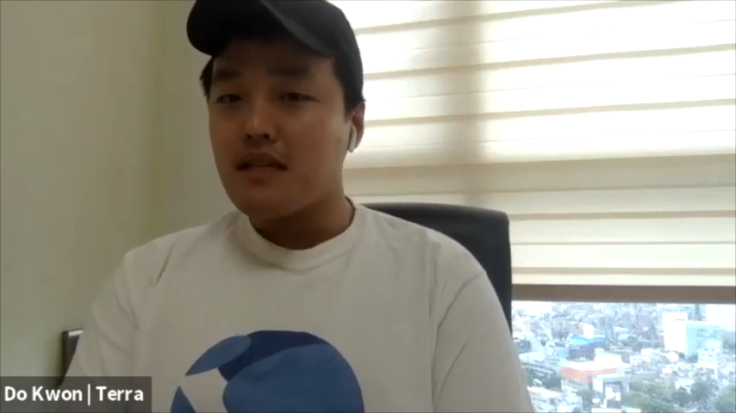 © Copyright IBTimes 2023. All rights reserved.