South Korea Announces Virtual Currency Tracking System In Response To Crime Sophistication
South Korea, known as the cryptocurrency hotspot of Asia, has launched the Virtual Currency Tracking System in response to the ever-changing, ever-evolving and always-advancing crime sophistication.
The country is home to popular centralized crypto exchange platforms like Gopax, Korbit, CoinOne, Bithumb and Upbit, and of course, Terraform Labs, the team behind the algorithmic stablecoin TerraUST (US) and token LUNA, which spectacularly imploded in May and wiped out billions of investment.
While authorities of the crypto hotspot of Asia are still investigating Terra's collapse and hunting down its CEO Do Kwon, it has introduced a new technology to upgrade its policing work and catch up with the changing times.
Announced by the Ministry of Justice, the technology is a cryptocurrency tracking system that would help authorities fight money laundering activities and recover funds associated with criminal and nefarious activities.
Dubbed the Virtual Currency Tracking System, South Korean authorities plan to specifically use the technology to keep track of transaction history, gather information related to transactions and check the source of funds before and after the transfer of funds, the ministry's 2023 task report revealed.
"In response to the sophistication of crime, we will improve the forensic infrastructure (infrastructure). We will build a criminal justice system that meets international standards (global standards)," the country's Ministry of Justice said, as roughly translated by Google Translate.
The Virtual Currency Tracking System is set for deployment in the second half of this year with the ministry planning to create an independent tracking and analysis system at around the same time as the system's launch.
In March 2022, South Korea elected a pro-crypto president, who won the hearts of young voters with his promise to implement new policies so the country could fully embrace digital assets.
In October, South Korea's Supreme Prosecutors' Office admitted it was preparing to purchase a cryptocurrency tracking system through the Public Procurement Service to track illegal foreign crypto transactions but declined to provide more details.
Last year, the country's National Police crafted an agreement with the five major CEXs in the country that allows the authorities to collect data necessary for cryptocurrency-related crime investigations.
Aside from law enforcement agencies, 300 members of the country's National Assembly are drafting 17 independent crypto-related proposals, which they hope would help shape South Korea's Digital Asset Basic Act (DABA), a legal framework that aims to provide regulatory guidelines for the growing crypto industry in the country.
"Despite the rapid growth of the digital asset market and the increase in the number of users, legislation is being delayed in consideration of global consistency," Rep. Yoon Chang-Hyun said in one of the 17 roughly translated crypto-related proposals.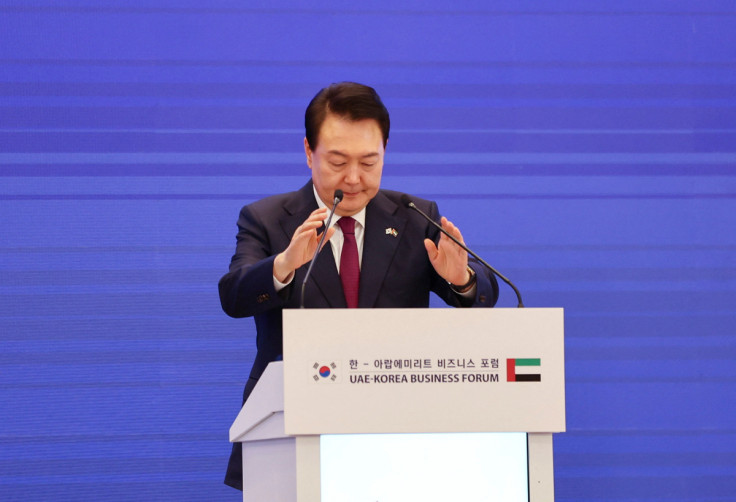 © Copyright IBTimes 2023. All rights reserved.