Second Coronavirus Stimulus Check May Only Benefit 131 Million Americans Earning $40,000
KEY POINTS
The GOP is pushing the $40,000 per year threshold for the second round of stimulus checks
This will benefit about 131 million Americans and leave out more than 25 million middle-class workers
The GOP wants the fourth stimulus package to come in at a maximum of $1 trillion
Republicans are targeting Americans making $40,000 or less a year as the main beneficiaries of the fourth stimulus package still held-up at the Senate, but which they now intend to pass before August 15. This will leave out more than 25 million middle-class Americans who benefitted from the first stimulus payments.
An indication of the GOP's priorities in their version of the Democrats' HEROES Act is majority leader Mitch McConnell, R-Ky., pushing this amount.
"I think the people who have been hit the hardest are people who make about $40,000 a year or less," said McConnell. "Many of them work in the hospitality industry. The hospitality industry, as all of you know, just got rim-racked -- hotels, restaurants -- and so (more stimulus checks) could be part of it."
McConnell also said "the country needs one last boost." The GOP wants the fourth stimulus package to come in at a maximum of $1 trillion. In contrast, the Democrats' HEROES Act wants more than $3 trillion in assistance.
Data from the IRS shows 131 million Americans made less than $40,000 in 2018, AS noted. This number represents almost 80% of the total U.S. labor force of 165 million persons as of February. Because stimulus payments are based on previous filings, this data is a good indicator of who will be getting the second round of checks.
The U.S. Federal Reserve revealed 39% of employees with an income below $40,000 in February had lost their jobs by March. It said most of these people remain unemployed. People at this income level are among the hardest hit by the pandemic-engendered economic paralysis.
Political pundits say limiting the next stimulus to Americans making $40,000 or less a year will help the GOP keep the new stimulus package to their target of $1 trillion.
The first round of stimulus payments was authorized by Congress with the $2 trillion CARES Act (Coronavirus Aid, Relief, and Economic Security Act) signed into law on March 27. Stimulus checks accounted for $300 billion of the $2 trillion authorized spending. As of June, the federal government had doled out $269 billion in 160 million payments, according to a report by the Government Accountability Office (GAO).
Apart from the new stimulus checks, Congress will have to decide if it still wants to give unemployed Americans an additional $600 per week in unemployment benefits in the fourth stimulus package.
There is no indication the Treasury department is on board with the proposed $40,000 threshold. Treasury Secretary Steve Mnuchin declined to comment on it.
"We do support another round of economic impact payments," Mnuchin said in a CNBC interview. "The level and criteria we'll be discussing with the Senate."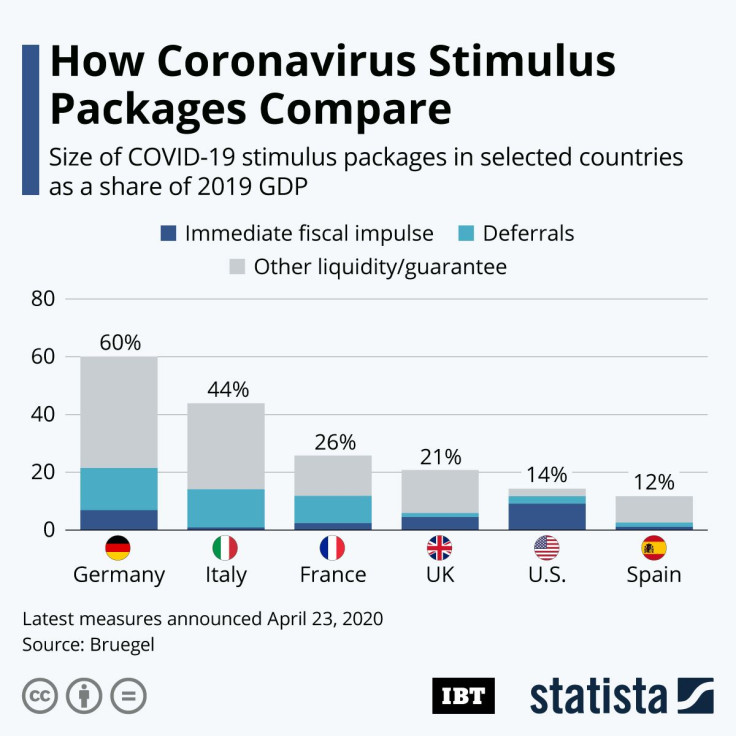 © Copyright IBTimes 2023. All rights reserved.
FOLLOW MORE IBT NEWS ON THE BELOW CHANNELS