Second Stimulus Check: Mark Cuban Suggests $1,000 Every 2 Weeks For 2 Months
KEY POINTS
Mark Cuban again calls for Congress to give all Americans $1,000 stimulus check every two weeks for the next two months
"Those without (help) are struggling badly," he said. "We need to get them help"
Cuban's plan, however, would make it mandatory for Americans to spend the money or lose it
Mark Cuban, the flamboyant billionaire owner of the NBA's Dallas Mavericks and a voluble political commentator, argues American families need more stimulus money than the federal government is willing to provide.
Cuban, 62, wants government to do more to help Americans "struggling badly" in today's coronavirus-blunted economy. Affluent Americians like himself can fend for themselves, he said, but there are a lot more families barely getting by.
"Those without (help) are struggling badly," he pointed out on CNBC Make It. "We need to get them help."
Cuban's solution: more stimulus checks for American families. He proposes all American households, regardless of income level, receive a $1,000 stimulus check every two weeks for the next two months.
Cuban contends Americans "need it as much now as we did back then," at the start of the pandemic. Altruism isn't the only reason behind Cuban's radical proposal. There are strings attached to his idea intended to boost the national economy.
Cuban wants to make it mandatory for Americans to spend the stimulus money. He said recipient families would be required to spend their checks within 10 days or lose the money.
Cuban it doesn't matter how people spend their stimulus checks as long is it is pumping life into the economy. But without mandating the money be spent within 10 days of receipt, many Americans would save it.
"People are uncertain about their future, so rather than spending, they save," he noted.
Cuban wants people to spend because data keeps showing Americans have been saving more since the start of the COVID-19 pandemic. This means a large part of the first round of stimulus checks that went out in the spring wound up in banks or stayed put at home.
Proving his point that people will save in times of crisis is data showing the personal savings rate hit a record high in April, according to the U.S. Bureau of Economic Analysis.
Cuban, who was once rumored as a 2020 presidential candidate and made news over the summer when he endorsed Democrat Joe Biden, argues his "use-it-or-lose-it approach" is the way to go because it also promotes spending, which will help businesses stay open and stimulate the economy.
Cuban said, "the whole goal is to get that money every two weeks into the economy. Once businesses start having demand, even if they're closed and working online, then there is a reason for them to be able to bring back employees and retain those employees if demand is sustained."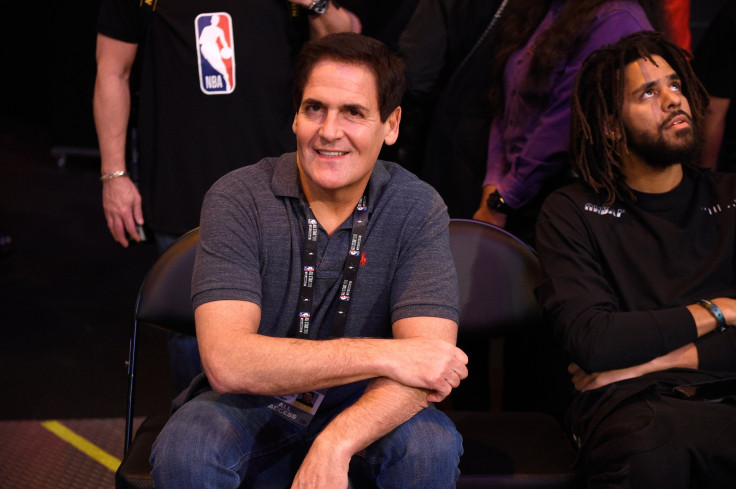 Cuban admits his plan would be costly to taxpayers, and acknowledged there certainly is a lot of risk in his approach. "But it will allow for demand for non-essential products and services to increase, hopefully keeping most businesses alive," he said
Cuban said many of the same things in May. Nothing has changed in the interim. "I still believe in doing it the exact same way," he said.
Cuban's proposal, while laudable, flies in the face of staunch Republican opposition to massive stimulus spending of the type currently proposed by Democrats in their $2.2 trillion HEROES Act.
Last week, Sen. Chuck Grassley, R-Iowa, said the chances of a new stimulus deal being signed before the Nov. 3 general election are remote. He said there isn't a very good chance a coronavirus stimulus deal, and therefore a second round of $1,200-per-individual payments, will be signed anytime soon.
© Copyright IBTimes 2022. All rights reserved.
FOLLOW MORE IBT NEWS ON THE BELOW CHANNELS