'Seirei Gensouki – Spirit Chronicles' Episode 7 Live Stream Details: How To Watch Online [Spoilers]
KEY POINTS
Rio leaves the spirits village
He arrives at the Kingdom of Karasuki to find out more about his parents
"Seirei Gensouki - Spirit Chronicles" Episode 7 is airing Monday
After bidding farewell, Rio leaves the spirit people's village and continues his journey to find his parents' homeland in "Seirei Gensouki – Spirit Chronicles" Episode 7. The upcoming episode is called "Land of Promises."
The official website has released the spoiler stills and synopsis for "Seirei Gensouki – Spirit Chronicles" Episode 7. The Yagumo region is massive and Rio has been traveling for a long time. Finally, using the information from the last village, he arrives at a village in the Kingdom of Karasuki.
The spoilers suggest Rio will meet the village chief Yuba, who is known to have several connections.
Yuba is surprised when Rio shares details about his parents. Later, Yuba asks Rio to stay in the village.
In Episode 6 of the anime series, the village was ready to celebrate the Grand Spirit Festival. It was Rio's first time attending the festival. The elders officially introduced Rio and Latifa as friends of the spirits people and allowed them to stay for as long as they wanted to.
However, Rio wanted to move ahead and look for his parents' homeland.
"It's been over a year since Rio began living in the village, and now the day of the Grand Spirit Festival has arrived. With the blessing of the great tree spirit Dryas, Rio is recognized as a sworn friend to the People of the Spirits. That night, while everyone is having fun and feasting, Rio tells Latifa that he intends to leave the village. Unable to accept it, Latifa runs off into the forest. Meanwhile, an airborne intruder is detected and the warriors of the village go to investigate suspicious reactions. What they discover is a huge flight of wyverns headed straight for the village," read the synopsis of Episode 6, according to Crunchyroll.
The cast of "Seirei Gensouki - Spirit Chronicles" anime includes Yoshitsugu Matsuoka as Rio/Haruto Amakawa, Asuka Nishi as Alma, Yukina Shutou as Orphia, Yuuki Kuwahara as Aishia, Tomori Kusunoki as Latifa, Sayumi Suzushiro as Christina Beltrum, Sayaka Kaneko as Roanne Fontaine, Sayaka Harada as Miharu Ayase, Koji Yusa as Reiss Vulfe, Kenji Hamada as Alfred Emerle, Kaede Hondo as Flora Beltrum, Hiyori Nitta as Sara, Atsushi Tamaru as Charles Arbor and Akane Fujita as Celia Claire.
Fans can watch "Seirei Gensouki – Spirit Chronicles" Episode 7 online on Crunchyroll. The episode will live stream in Japanese with English subtitles Monday.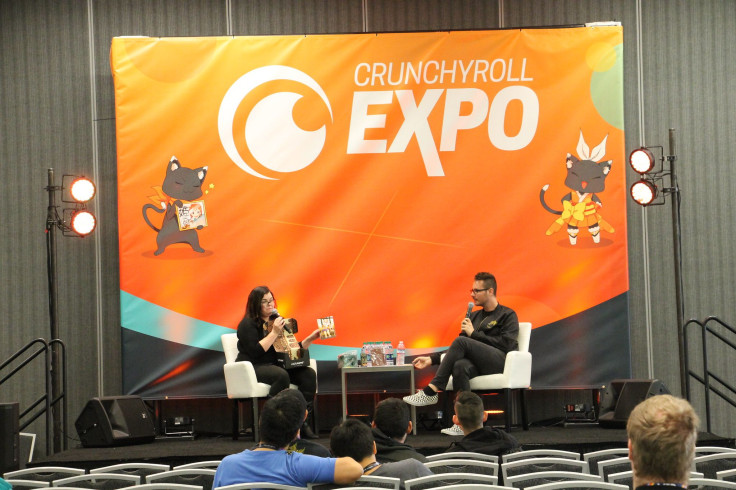 © Copyright IBTimes 2023. All rights reserved.